On January 14th, 1954, two members of US royalty, Marilyn Monroe and Joe DiMaggio, tied the knot. We're honoring the anniversary Trivia Today style and inviting you to see how much you know about the many high-profile relationships of Marilyn Monroe.
How Did DiMaggio and Monroe Meet?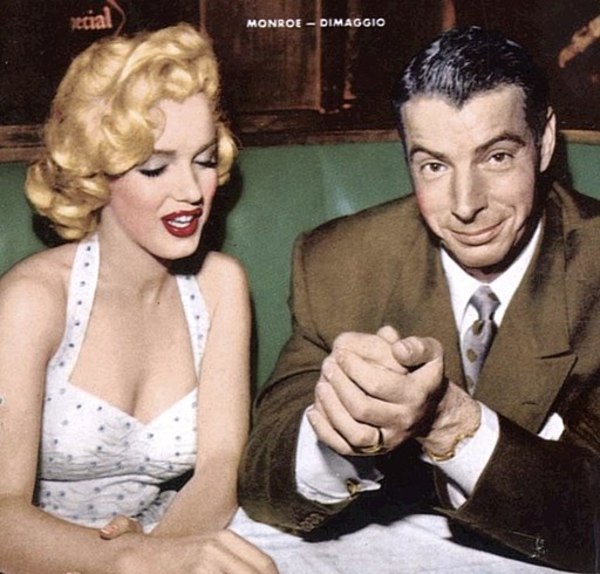 Marilyn Monroe and Joe DiMaggio on the cover of Now magazine in January 1954. Photo Source: WikiCommons Joe DiMaggio had heard about (and seen) Monroe as a burgeoning Hollywood starlet in her early films, including Monkey Business and Don't Bother to Knock. Through a mutual friend, he arranged a dinner date with her in 1952—two years before their marriage. The two immediately hit it off and spent the next two years ducking from the press (who wanted nothing more than to catch the two lovebirds out in public for a good tabloid headline) and eating romantic dinners in the back corner of DiMaggio's NYC restaurant. Their marriage itself was supposed to be a secret when the two headed to the courthouse to tie the knot on January 14, 1954. But Monroe had told someone from her movie studio who leaked it to the press, causing flocks of fans and reporters to congregate on City Hall's steps.
How Long Did the Marriage Last?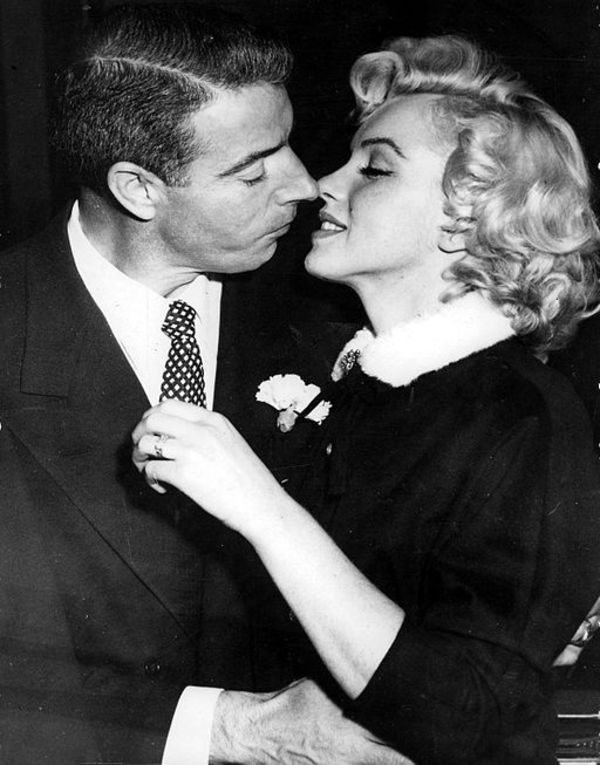 DiMaggio and Monroe following their 1954 wedding at San Francisco City Hall. Photo Source: WikiCommons On October 16, 1954, Monroe announced to a group of reporters stationed outside her Beverly Hills home that she was filing for divorce from DiMaggio, citing "mental cruelty" as a primary motivator for ending the 9-month-old marriage. Monroe was visibly distraught, but few were surprised that the marriage hadn't ended in eternal matrimony. Many felt DiMaggio and Monroe were doomed from the start—two mega-successful superstars with equally important yet diverging career paths. An early example occurred when Monroe was asked to hop over to Korea and perform for American soldiers while on her honeymoon in Japan. She complied, leaving DiMaggio in Japan to celebrate solo. DiMaggio also had a bit of a self-professed jealousy issue, which eventually led to the straw that broke the camel's back...
What Famous Monroe Scene Became the Breaking Point of Their Marriage? Many have seen the famous image of Marilyn Monroe in a white, flowy dress standing over a subway grate as the air pushes her dress up and she playfully tries to hold it down. It's an iconic image that ultimately cost Monroe her marriage. DiMaggio was on set that day as Monroe shot the scene for Billy Wilder's 1954 film The Seven Year Itch. A crowd of nearly 2,000 people gathered (allegedly at the behest of Wilder himself) to watch the scene and as the crowd cheered for Monroe's dress to go up, DiMaggio fumed.
Did the Couple Ever Talk Again After the Divorce? While Marilyn Monroe's personal story ends in tragedy, her love story with Joe DiMaggio is timeless and demonstrates the age-old adage, "you can't choose the ones you love." The two maintained friendly contact throughout her marriage to Arthur Miller in late 50s and early 60s. When the couple divorced in 1961 and Monroe found herself in a psychiatric hospital, it was DiMaggio who checked her out, brought her with him to Florida to rest, and allegedly proposed they re-marry. Monroe turned him down and continued to battle her demons on her own, which led to her death in August 1962. DiMaggio arranged her funeral and sent roses to her grave each week for decades until his own death in 1999.