On November 29, 2001, George Harrison, longtime lead guitarist of the Beatles and a successful singer-songwriter in his own right, died in Los Angeles at the age of 58. Try your luck with these trivia questions about this legendary musician...
What Popular Beatles Songs Did Harrison Write?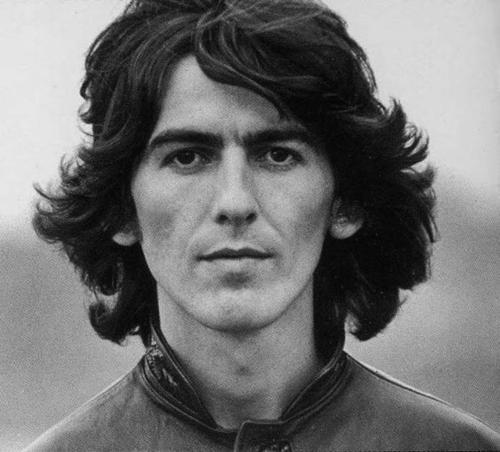 George Harrison enjoyed great popular success in music as a member of the Beatles and on his own. Although Paul McCartney and John Lennon get the lion's share of the credit for writing most of the songs that made the Beatles an international sensation, Harrison wrote a number of songs that the band recorded and made popular. Perhaps the most successful of all of the songs written by Harrison is "Something," a song described by Beatles biographer Bob Spitz as "an intensely stirring romantic ballad that would challenge 'Yesterday' and 'Michelle' as one of the most recognizable songs they ever produced." Other numbers written by Harrison and recorded by the Beatles include "Here Comes the Sun," "While My Guitar Gently Weeps," "Within You Without You," "Taxman," "I Want to Tell You," "Don't Bother Me," "I Need You," and "You Like Me Too Much."

In his post-Beatles years, Harrison's most famous song by far was "My Sweet Lord," the songwriter's musical offering in praise of the Hindu deity Krishna. However, in an effort to give the song as ecumenical a foundation as possible, Harrison also included references relevant to other faiths, including Christianity, Judaism, Krishna Consciousness, and Vedic Hinduism. The song has been widely interpreted as a call to put an end to religious sectarianism.
Why Was Harrison Sued Because of "My Sweet Lord"?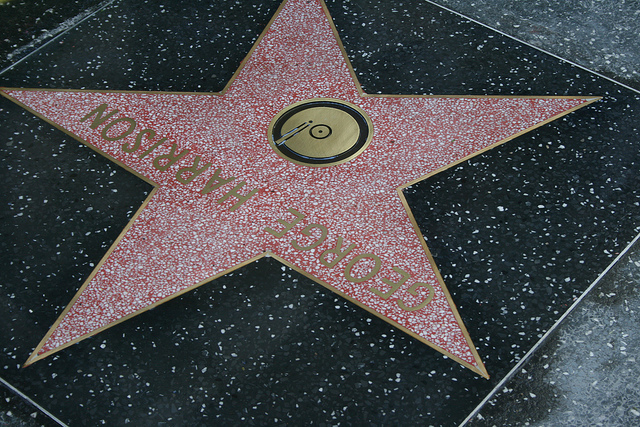 In April 2009, Harrison was posthumously honored with his own star on the Hollywood Walk of Fame. In early 1971, not long after the release of "My Sweet Lord" as a single and as a track on Harrison's album "All Things Must Pass," the singer-songwriter was hit with a lawsuit alleging that the song infringed on the copyright for the popular 1960s song "He's So Fine." The latter song, written by Ronnie Mack, was recorded by the Chiffons and released on the Laurie Records label in December 1962. Although Harrison testified in court that he had used the melody from "Oh Happy Day," an out-of-copyright Christian anthem, as his inspiration for "My Sweet Lord," the court eventually ruled that Harrison had committed "subconscious" plagiarism. Harrison was ordered to pay the plaintiffs a significant chunk of his royalties from "My Sweet Lord."
When Was Harrison First Diagnosed with Cancer? A longtime smoker, Harrison in 1997 was diagnosed with throat cancer. He underwent surgery followed by a course of radiation therapy. At the end of treatment, he was said to be free of cancer. However, in May of 2001, Harrison entered the Mayo Clinic to have a cancerous growth surgically removed from one of his lungs. Again, the surgery appeared to have been a success. Only two months later, the musician underwent radiation treatment for a brain tumor at a hospital in Switzerland. He bought a house nearby in order to continue periodic treatment at the Swiss hospital, but in the final months of his life, he flew to New York for last-ditch treatments there. With his wife and son at his bedside, Harrison died of "metastatic non-small cell lung cancer" at the home of a friend in Los Angeles on November 29, 2001.
What Were Harrison's Feelings about Death? Not long before he died, Harrison voiced his personal views about death as follows: "Death is just where your suit falls off and now you're in your other suit. You can't see it on this level, but it's all right. Don't worry." In Harrison's final days, famed Indian sitarist Ravi Shankar, whom Harrison helped to popularize in the West, played soothing sitar music as his friend approached the moment of death without fear.

Photo credits: Mrs.Harrison, Rachel