On Aug. 11, 1934, Federal prisoners arrived at Alcatraz Prison, nicknamed "The Rock" and separated from the mainland by freezing waters and sharks. Don't escape these trivia questions about this prison and its infamous inmates.
Who Among the First Prisoners Escaped on His Way to Alcatraz?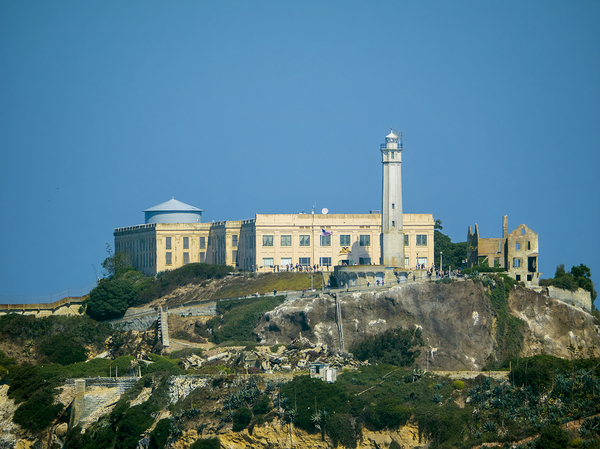 It's said that Alcatraz Prison is one of America's most haunted places. Officials, of course, say that it's nonsense. John M. Stadig, a convicted counterfeiter, was an expert at escaping. After arrests in Boston, St. Louis, and Canada, he was once again arrested in Las Vegas, Nevada. Stadig did his time and was released on parole. The next time Stadig attracted the attention of federal authorities was when he was once again arrested for counterfeiting in Chicago in 1933.

Eleven days later, he escaped, was arrested for counterfeiting again in San Francisco, tried, sentenced and sent to McNeil Island, Washington, to serve his sentence. A short time later, he escaped again but was caught in two days. This is when he earned the dubious honor of being sent to Alcatraz as one of its first prisoners. Stadig escaped again while en route by diving through the window of the train he was on and eluded capture for about a week. He didn't escape from Alcatraz, however, and died there in 1936.
Who Were the Most Famous Inmates Incarcerated at Alcatraz?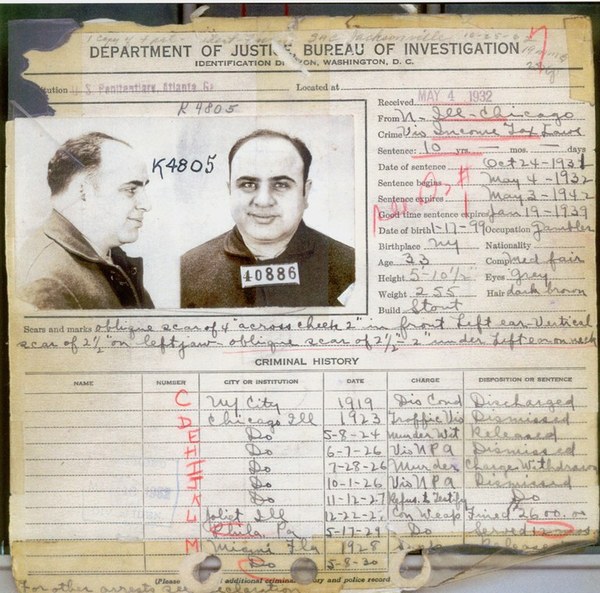 Mobster Al Capone was charged with crimes many times, but it was the IRS that finally brought him down. The most famous was Al Capone, the Chicago gangster. After being blamed for the St. Valentine's Day massacre in which seven people were killed but having no proof, the federal government went after Capone for tax evasion. He was convicted in June 1931 and sentenced to 11 years. After spending the first two years in an Atlanta prison, he was sent to Alcatraz. In 1939, he was released to a hospital for the mentally ill in Baltimore and died there in January 1947. Other famous inmates included George "Machine Gun" Kelly, Robert Stroud, nicknamed "The Birdman of Alcatraz" and James "Whitey" Bulger.
Were There Any Riots at Alcatraz? In May 1946, a riot started that lasted three days. An inmate named Bernard Coy, serving 26 years for armed robbery, used a bar spreader that had been fashioned at the prison to spread the bars in the gun tower wide enough to get out. As two accomplices lured the guard out, Coy struck him over the head, incapacitating him. The convicts, along with others they had released, armed themselves. Marines and members of the U.S. Coast Guard were called in to help quell the ensuing three-day riot. The three prisoners who began the riot died, while two guards died and 14 were wounded.
When Was Alcatraz Prison Closed? It was closed in 1963 because of the expense of operations. The cost of operating the prison at Alcatraz was three times the cost of any other federal prison. Because it was isolated from the mainland, food, fuel, water and other supplies had to be ferried over by boat. Robert Schibline, a bank robber, was the last to leave the island in March 1963. He had been incarcerated there since 1958.