On November 24, 1963, Jack Ruby shot and killed Lee Harvey Oswald two days after Oswald assassinated President John F. Kennedy. See how much you know about the man who shot JFK's assassin...
What was the profession of Jack Ruby, the man that shot and killed Lee Harvey Oswald? Ruby was the Chicago-born son of Polish immigrants and was born Jacob Rubenstein. He was the fifth of 10 children born into the family. After moving to Dallas, Texas, he became involved in the nightclub and strip club business. Ruby supposedly had connections with some members of the police in connection with his businesses and might have had minor connections to the mafia.

At the time of Kennedy's assassination, he was a short distance away paying for the weekly advertising for his clubs. Ruby, 52, approached the 24-year-old Oswald in the basement hallway of the Dallas Police Department. Oswald was being taken to an armored car for transport to the county jail. Ruby shot him at point-blank range, causing massive internal damage.
What Explanation Did Ruby's Lawyer Melvin Belli Give for Ruby's Actions That Day?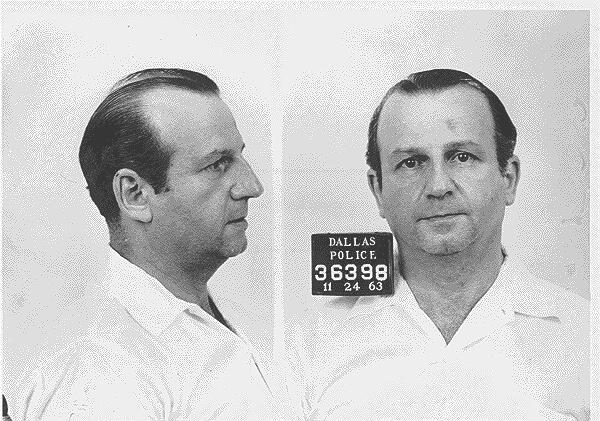 Jack Ruby's mugshot, taken by the Dallas Police Department following his arrest for shooting Lee Harvey Oswald. Attorney Melvin Belli took on Ruby's case pro bono. He said that Ruby didn't want to shoot Oswald that day, rather if was a case of psychomotor epilepsy causing Ruby to mentally black out and it was in that state that he shot Oswald. The jury wasn't buying it and they sentenced Ruby to death after just over two hours of deliberation. However, an appeals court later overturned that conviction saying testimony was admitted improperly and it was impossible for Ruby to get a fair trial in Dallas with all the publicity surrounding the murder. Ruby never got his rescheduled trial as he died a month before it was to begin.
Ruby Died at Parkland Hospital. What Other Figures Involved in the JFK Assassination Died There? Three men forever linked in history were all pronounced dead in the same hospital. Kennedy was rushed to Parkland Hospital after being shot, Lee Harvey Oswald was taken there after being shot by Ruby two days later, and Ruby himself died there several years later of a pulmonary embolism, secondary to bronchogenic carcinoma (lung cancer), on January 3, 1967.
How Much Did The Gray Fedora Jack Ruby Wore That Day Sell for at Auction?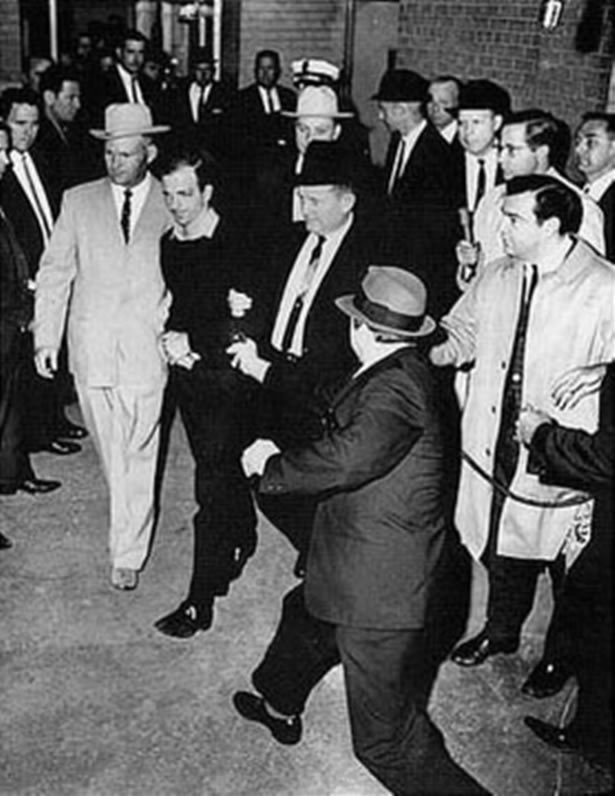 Ruby, seen here wearing the fedora while drawing a gun on Oswald, originally bought the headgear for $16.50. In 2009, several items connected to the JFK assassination were auctioned off. One man bid $39,000 on what is believed to be the last document JFK ever autographed. It's a Dallas Morning News he signed for a fan from November 22nd. With the location and date of his death listed so prominently on the document, it's all the more haunting. But that wasn't the only piece of assassination paraphernalia that got bought. Jack Ruby's gray fedora worn that day went for $53,775.

The shackles he wore while dying at Parkland Hospital went for over $11,000 and an X-ray of his head sold for over $700. It's all disturbing memorabilia, but it's no surprise it had value to some people. Decades later, the assassination of JFK and everything that followed is a story people still can't get enough of.