On Aug. 5, 1962, Marilyn Monroe, film star and beloved celebrity, was found dead at her home. See if you can answer these trivia question about the events surrounding her death...
Who Discovered Monroe's Body?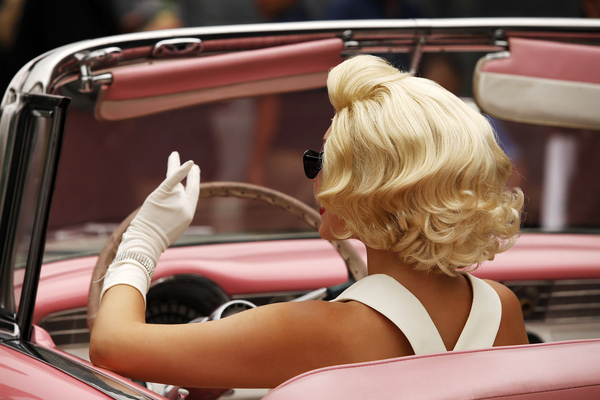 Marilyn Monroe died at age 36 at her home in Los Angeles, California. Eunice Murray, Monroe's maid, found the star's lifeless body sometime after midnight when she noticed the light was still turned on in Monroe's bedroom. After discovering that the bedroom door was locked and getting no response when she called to her employer, she made a phone call to Monroe's psychiatrist. The psychiatrist, Dr. Ralph Greenson, got into the room by breaking one of the windows. Monroe's personal physician was the next to arrive.
Was Her Death Really a Suicide?
Monroe appeared in the first edition of Playboy in December 1953. While the police report stated that the death was a possible accidental overdose, it was ruled a suicide by the county coroner, Theodore Curphey. He reported that her death was caused by an overdose of barbiturates. An empty bottle that had contained 50 Nembutal capsules was found next to the bed. According to the dispensing physician, the prescription had been filled only two to three days previously, and instructions were that Monroe should take one each night. No note was left by Monroe; however, a psychiatrist with the team investigating the death said fewer than 40 percent of suicides left notes.
Who Received Bequests From Monroe's Estate? The lion's share of her estate was left to Lee Strasberg who owned the Actors Studio where Monroe studied method acting, which is where actors try to place themselves inside the character they are playing. She left $2,500 per year to the widow of one of her acting coaches, along with $10,000 to her half-sister and $10,000 to a former secretary, May Reis.

Other bequests included a trust of $100,000 to take care of her mother, Gladys Pearl Baker, who was institutionalized because of her mental illness. Five thousand dollars was left to Norman Rosten and his spouse. He was a poet and playwright. The remaining 25 percent of her estate went to the psychiatrist who had once put Monroe in a padded cell, Dr. Marianne Kris.
Did Marilyn Plan to Get Back with Joe DiMaggio? The answer to that went to the grave with Monroe, and DiMaggio never spoke about it. However, after her death, DiMaggio jumped in and helped plan her funeral, picked out the dress she wore and had a funeral heart made of roses delivered to the ceremony. After that, DiMaggio was responsible for having a bouquet of roses delivered to her grave each week for over 20 years until his death.
What was Marilyn Monroe's birth name? Actress Marilyn Monroe was born as Norma Jeane Mortenson on June 1, 1926 in Los Angeles, California. She never knew her father, and once thought Clark Gable to be her father. However, there's no evidence that Gable ever met or knew Monroe's mother, Gladys, who developed psychiatric problems and was eventually placed in a mental institution. As an adult, Monroe would maintain that one of her earliest memories was of her mother trying to smother her in her crib with a pillow.