Harry S. Truman and Gerald R. Ford both died on December 26th, but 34 years apart. Let's see what you know about these two former presidents.
How Did They Die?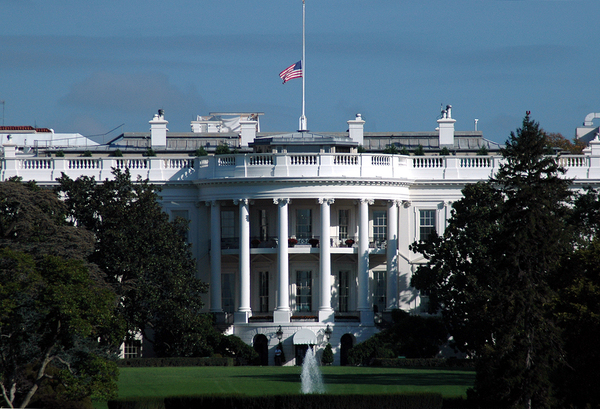 The White House with its flag at half-mast. On December 5th, 1972, President Harry Truman was admitted to a Kansas City hospital with lung congestion due to pneumonia. The medical technology during that time lacked the proper medications to treat this disease. He developed complications including collapsing cardiovascular systems and organ failure. His body was too weak to fight his failing body parts, and 21 days after being admitted to the hospital, President Truman passed away.

34 years later, President Gerald Ford died at his home in Rancho Mirage, California. He had been in and out of the hospital since January 2006, most recently at Eisenhower Medical Center in October. The causes of his death were listed as arteriosclerotic cerebrovascular disease and cardiac arrest. With his death, at the age of 93 years and 165 days, Ford surpassed Ronald Reagan as the oldest living president by just over a month.
What Accomplishments Did They Make While in Office?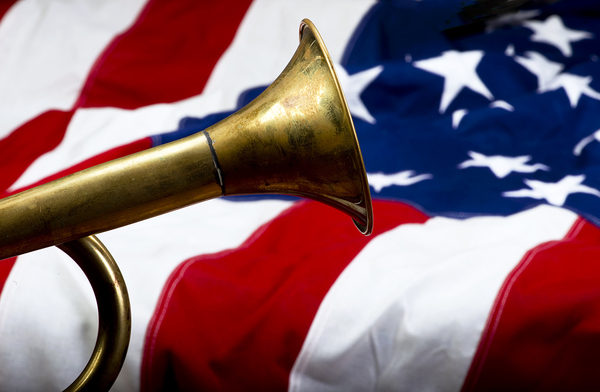 Playing "Taps" perhaps. Harry Truman was a busy man in his two terms. He brought America through a post-war recession and started the racial integration of the U.S. military. Truman recognized the new nation of Israel upon its declaration and assisted in the founding of the United Nations. His most famous accomplishment was his use of the atomic bombs of Hiroshima and Nagasaki forcing the Japanese surrender in 1945.

Gerald Ford, with only two-plus years in office, officially ended U.S. troop involvement in the Vietnam War. In 1975, to establish special education in the United States, he signed the Education for All Handicapped Children Act. In a controversial move, Ford granted President Richard Nixon a presidential pardon for his participation in the Watergate Scandal.
What Did They Have in Common? Presidents Truman and Ford had similarities. They were both from the Midwest, Truman from Missouri and Ford from Nebraska. Their wives shared the same first name, Elizabeth, although Mrs. Truman was known as Bess and Mrs. Ford as Betty. They both were masons. They also were two of the few presidents being left-handed, with Truman holding a slight edge in given the title of ambidextrous.

A notable similarity was that both men became president by elevation from the VP slot. On April 12, 1945, Vice President Truman was inaugurated into the office after the death of Franklin Roosevelt, who had served 12 years. Vice President Ford was inaugurated on August 9, 1974, when Richard Nixon resigned the Presidency one year seven months into his second term.

Truman went on to win a term on his own in 1948, while Ford was defeated in his attempt to be elected by Jimmy Carter in 1976. Still today, Ford is the only person to hold the offices of both president and vice president, and not be elected to either.

President Truman and President Ford also shared the date of December 26, the day of their passing. President Truman is buried in the courtyard of the Harry S. Truman Library and Museum in Independence, Missouri. President Ford rests on the grounds of the Gerald Ford Presidential Museum in Grand Rapids, Michigan.