On November 27, 1942, Jimi Hendrix was born in Seattle, Washington. Within his short life, he became recognized as probably the greatest guitarist to ever live. Rock through these trivia questions about this talented musical artist...
Why Did Hendrix Play His Guitar Upside Down?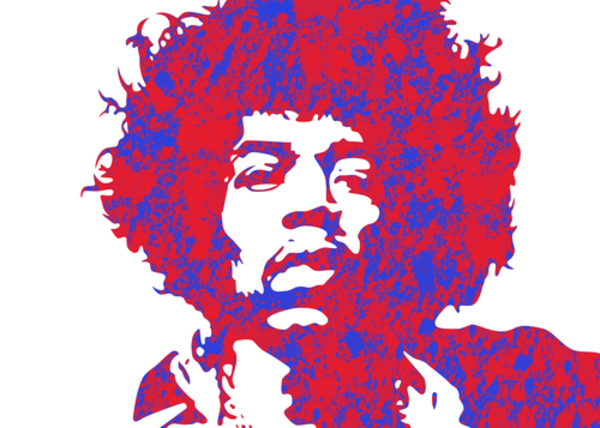 The Jimi Hendrix Experience produced three hit albums. However, the Experience did not perform with Hendrix at Woodstock. He was left-handed, so he flipped the guitar to play it. Hendrix's father had bought him his first guitar, an acoustic model, and later bought him an electric guitar, a Supro Ozark. However, his father was apparently one of those parents who had a problem with lefties, so when Hendrix's father was around, his son played the guitar right-handed. Most of the time, Hendrix was playing right-handed guitars that had been restrung so he could play left-handed. He was also known to play the guitar with it positioned behind his back and to play it with his teeth. Some of those moves were attributed to his playing on the so-called "Chitlin' Circuit," a venue popular with African American performers in different parts of the country.
Why Was Hendrix's Audience at Woodstock So Small?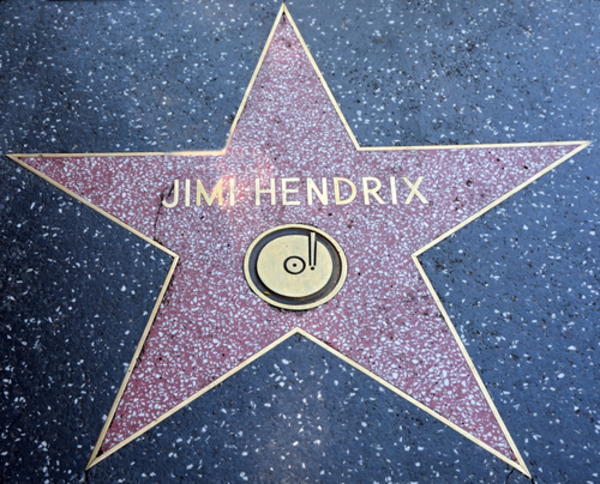 Jimi Hendrix received a star on the Hollywood Walk of Fame in 1991. The Woodstock Festival was originally planned to last three days. Bad weather and technical problems dragged it into the fourth day. Hendrix was offered the midnight slot on the end of the third day but chose instead to play last. He began playing at 9:00 a.m. to a much smaller crowd than the estimated 500,000 who attended the festival. Because the festival ran over the original dates, most of the people attending had gone home.

Hendrix entertained the crowd for over two hours, including playing songs such as "Foxy Lady" and "Voodoo Child" and his special version of "The Star-Spangled Banner." He also did something that he did rarely. He performed an encore of "Hey Joe." Surprisingly, Hendrix wasn't supposed to be the closing act for the music festival. The organizer had hoped that Roy Rogers would perform "Happy Trails" as the closing song. However, Rogers declined to perform.
How Old Was Hendrix When He Died? He was 27. According to reports, he had been at a party with his girlfriend, who was a German figure skater, and returned to her apartment. Having consumed a lot of wine at the party, he took some of her Vesperax sleeping pills. While normally half a pill would have been enough, he reportedly took nine of them, which is far over the dose that a physician would have prescribed.

His girlfriend left the apartment in the morning to purchase cigarettes and upon her return discovered that Hendrix had vomited and was unresponsive, so he was taken to a hospital by ambulance where he was declared dead. An autopsy concluded that he had died of asphyxiation at about midnight. Other versions of the story say that he was still alive when he was placed in the ambulance, that he had been murdered by his manager and that his death was a suicide.
What Awards Were Given to Hendrix? He was given awards both while he was alive and posthumously. Rolling Stone named him as the top guitarist of all time in a list of 100. Three of his studio albums, Are You Experienced, Axis: Bold as Love and Electric Ladyland were listed among Rolling Stone's top 500 Greatest Albums of All Time as well as naming him Performer of the Year in 1968. Other posthumous awards included Hall of Fame Grammys, a Lifetime Achievement Award, induction into the UK Music Hall of Fame and Rock and Roll Hall of Fame. Besides having a star on the Hollywood Walk of Fame, a postage stamp was issued in 2014 to commemorate Jimi Hendrix by the U.S. Postal Service.