On December 1, 1955, African-American seamstress Rosa Parks was arrested after she refused to surrender her bus seat to a white passenger. Answer these trivia questions about her life and contribution to the civil rights movement.
What Circumstances Led to Rosa Parks' Arrest?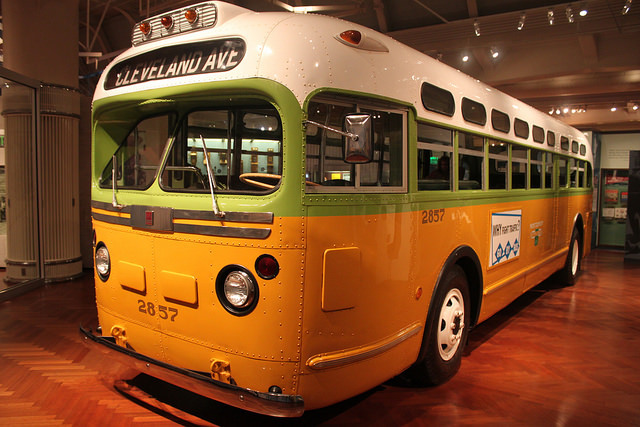 The bus on which Rosa Parks was arrested is on display today at The Henry Ford museum in Dearborn, Michigan. Tired after a long day's work, 42-year-old Rosa Parks took a seat in the first row of the rear section of the bus, which was set aside for African-American passengers. However, under a city ordinance in Montgomery, Alabama, blacks were required to give up their seats in the rear if there were insufficient seating for whites in the whites-only front of the bus. When the white driver of the bus demanded that Parks stand so that a white passenger could be seated in her place, she flatly refused to do so. The bus driver called the local police, who arrested Parks for civil disobedience. In fact, the city's segregationist policies on municipal transport had long been a contentious issue among Montgomery's black citizens. The arrest of Mrs. Parks turned out to be the trigger for a citywide boycott of the municipal bus system by Montgomery's African Americans.
Who Spearheaded the Boycott Movement?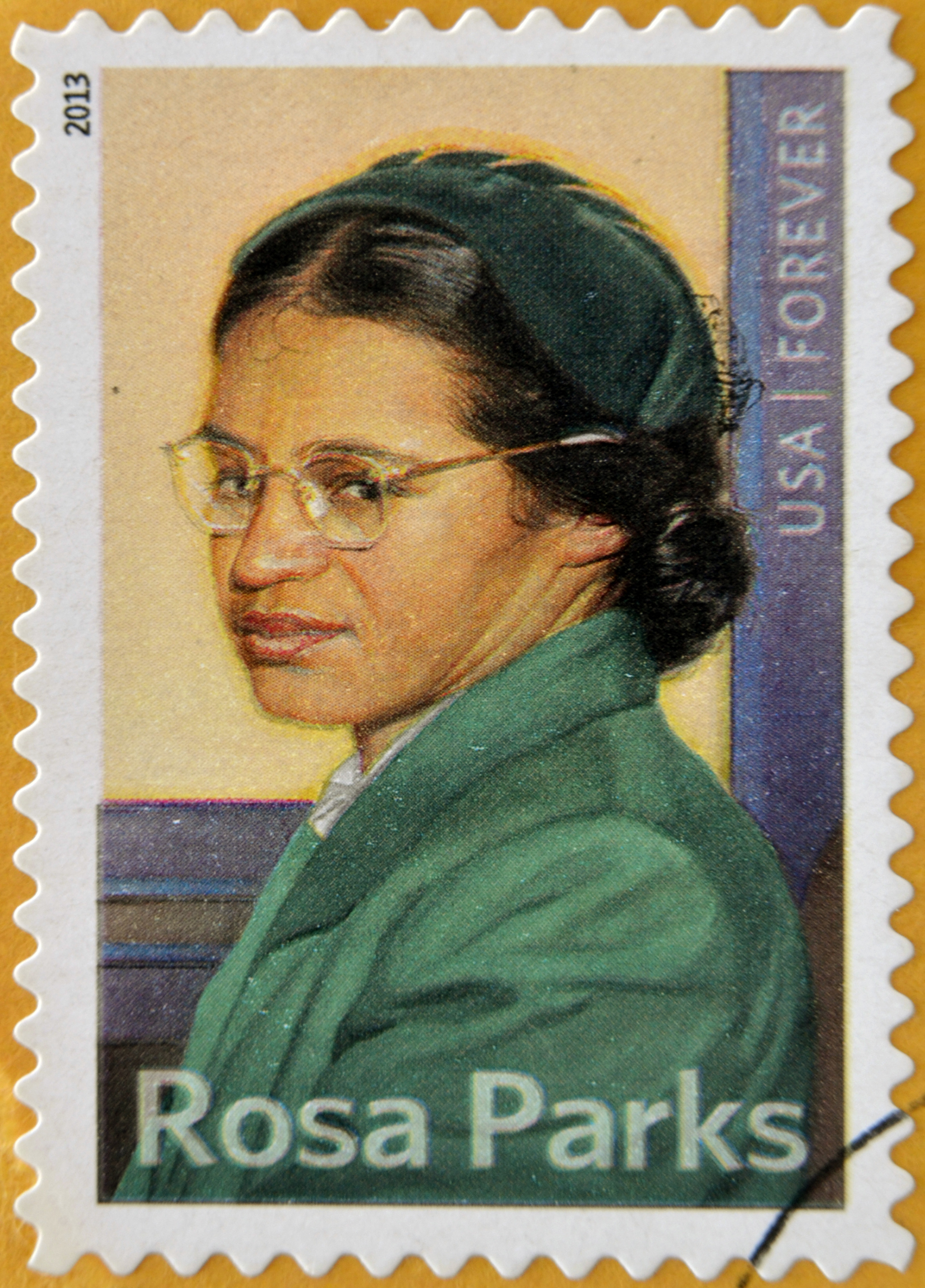 This U.S. postage stamp, issued in 2013, honors Rosa Parks for the pivotal role she played in America's civil rights movement. Upon her arrest, Parks called E.D. Nixon, a prominent black leader, who bailed her out of jail. Learning of Parks' arrest, the NAACP and other African American activists immediately called for a bus boycott to be held by black citizens on Monday, December 5. As news of the boycott spread, African-American leaders across Montgomery began lending their support. Black leaders met to form the Montgomery Improvement Association (MIA). The group elected Martin Luther King Jr., the 26-year-old-pastor of Montgomery's Dexter Avenue Baptist Church, as its president, and decided to continue the boycott until the city met its demands. It was the beginning of King's key role as a leader of the modern civil rights movement.
What Was the Key to the Boycott's Success? The boycott stretched on for more than a year, and participants carpooled or walked miles to work and school when no other means were possible. As African Americans previously constituted 70 percent of the Montgomery bus ridership, the municipal transit system suffered gravely during the boycott. By refusing to ride the buses until they were guaranteed equitable treatment with white passengers, the city's black citizens put extreme financial pressure on the city-run transportation operation. On June 5, 1956, a Montgomery federal court ruled that any law requiring racially segregated seating on buses violated the 14th Amendment to the U.S. Constitution. Montgomery's buses were integrated on December 21, 1956, and the boycott ended. It had lasted 381 days.
What Happened to Parks Following the Boycott? Parks not only lost her job but her husband also lost his. They moved from Montgomery to Detroit, Michigan. There, Parks became employed by Rep. John Conyers at his congressional office as a receptionist and secretary. Rosa Parks died on October 24, 2005. Three days later the U.S. Senate passed a resolution to honor Parks by allowing her body to lie in honor in the U.S. Capitol Rotunda.

Photo credit: Joseph