On January 5th, 1781, Benedict Arnold captured and destroyed Richmond. We thought that made today as good a day as any to see how much you know about the man who has become synonymous with being a traitor.
What Did Benedict Arnold Do That Was So Bad?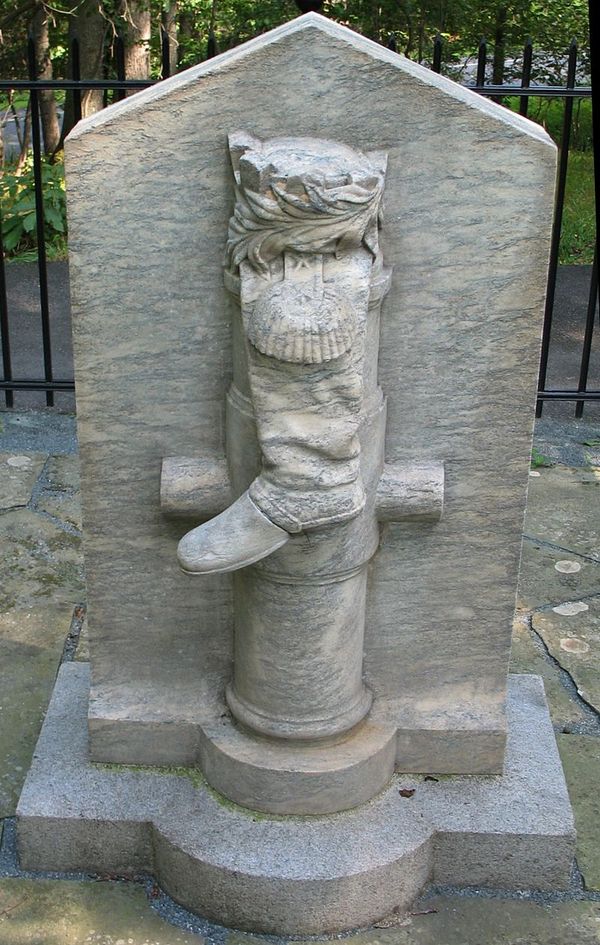 Believe it or not, there are monuments in America to Benedict Arnold. And this is one of them. We'll get to it in a little bit. Sometimes, history has a way of exaggerating certain stories. People become villains that actually never did anything all that bad, as stories often become romanticized or distorted over the years. That is not the case with Benedict Arnold. He turned his back on America. Hard.

He started off by reaching an agreement with the British to surrender the fort at West Point in return for a significant sum of money and then to join the British army. His plot to sell the fort was uncovered, but he still managed to complete the joining the British part of the deal. He led a team of 1,600 in a series of raids across Virginia before eventually burning the port of New London in Connecticut to the ground.
What Positive Things Did Benedict Arnold do for America? Nathaniel Philbrick recently wrote a book about Benedict Arnold called Valiant Ambition: George Washington, Benedict Arnold, and the Fate of the American Revolution. When interviewed by the Wall Street Journal about it, he was asked, "If not for his treason, how would Arnold be remembered today?" His answer? "As a hero of the War of Independence and, absolutely, our best field general." Oh and you know that boot memorial from earlier? Here's what the inscription says, "In memory of the most brilliant soldier of the Continental army, who was desperately wounded on this spot, winning for his countrymen the decisive battle of the American Revolution, and for himself the rank of Major General." The monument is referring to Arnold, though because of his treason, it makes no mention of his name.

And that's probably what makes Arnold's actions so upsetting. He was a really great military leader for the revolutionary forces. He co-led a team that captured Fort Ticonderoga and staged a valiant effort to stave off the British at Lake Champlain, a battle that, while he lost it, delayed the British long enough to prevent their attack going much further (British forces had to turn back as the seasons changed and the weather became too bad to continue on). Had Arnold's charges folded faster, things could have gone much worse for the American war effort.

He also encountered major injuries while fighting, including taking a bullet to the leg and getting crushed by a falling horse... and then returning a few months later to keep on fighting once he had recovered. When he did, he reinjured the leg but contributed invaluably to victory at the Battle of Bemis Heights in 1777.
Why Did Benedict Arnold Eventually Turn His Back on His Country? But as time went on, Arnold became resentful towards many in the military. His co-commander had gotten most of the credit for Ticonderoga, and another superior minimized Arnold's role at the Battle of Bemis Heights. Meanwhile, his work at Lake Champlain and Saratoga (where Arnold was shot) was overshadowed by the fact that those were still military defeats. He was passed over for promotion and his reputation was maligned for his acts as military governor in Philadelphia (though in fairness we should say that the accusations of corruption for his time in Philadelphia seem likely to be accurate). Amidst the building resentment, there was also the matter of his building debt caused by his and his second wife's extravagant spending. So when an opportunity came along to sell out his ungrateful countrymen and make quite a good deal of money at the same time, it was a natural choice for Arnold.
What's Noteworthy about Bill Stanley, the Man Who Secured a Nice Resting Place in a Fancy Church in England for Benedict Arnold?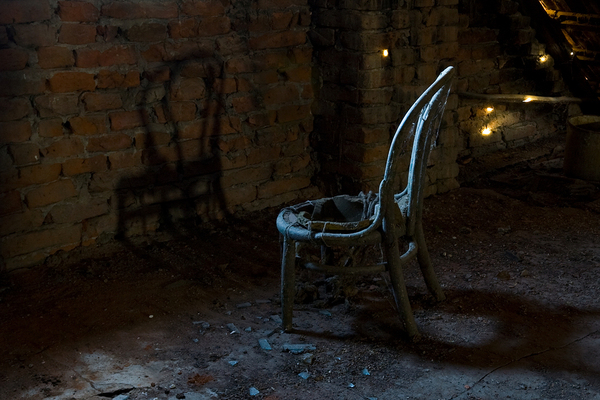 What? You don't think this is a good place to bury someone? Today, Benedict Arnold's grave site is in a church in England called St. Mary's, and his gravestone highlights the fact that "The Two Nations Whom He Served in Turn in the Years of their Enmity Have United in Enduring Friendship." It's a far nicer burial site than the one he had when a man named Bill Stanley found him dumped in the church basement.

So what's particularly noteworthy about Bill Stanley? He's an American. From Connecticut. Stanley has become a defender of Arnold's over the years. Not one who denies what he did for the British but who feels that Arnold should be honored for what he did for America. Stanley was upset to see Arnold so callously buried, but as he put it, "You can't exactly call the American government and say 'We need a better monument to Benedict Arnold!'" So he took the matter upon himself. Sure Arnold was a traitor, but as Stanley put it, "He saved America, before he betrayed it."