On December 4, 1954, James McLamore and David Edgerton opened the doors to the first Burger King (then called Insta-Burger King) in Miami, Florida. Test your knowledge of the flame-broiled burger institution with these trivia questions.
Who Created Burger King's Signature Whopper Sandwich?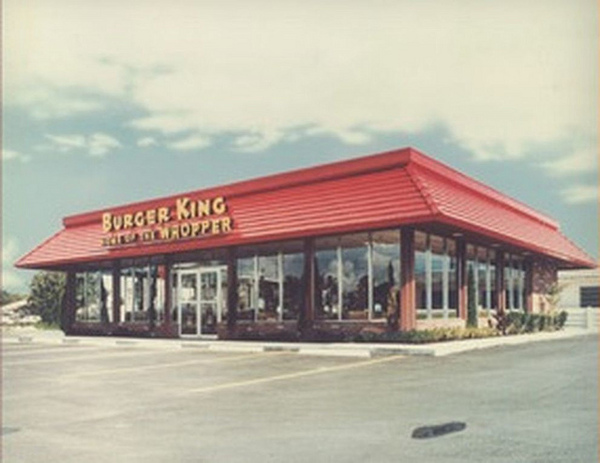 A Burger King location in 1967, before the now-famous blue roofs. Image Source: classictvman81 McLamore and Edgerton acquired the national rights to Insta-Burger King in 1959 from the original owners and immediately changed the name of their Miami franchise (and the company) to the Burger King we know today. But the duo had been shaping the future of Burger King long before they acquired the company. First, came the creation of their signature grill, the "flame-broiler." Then, in 1957, the launch of the Whopper sandwich, which originally sold for just 37 cents. Its younger brother, the Whopper Jr. was created by accident in 1963 when a Burger King in Puerto Rico ran out of regular Whopper buns.
What Are Burger Kings Called in Australia?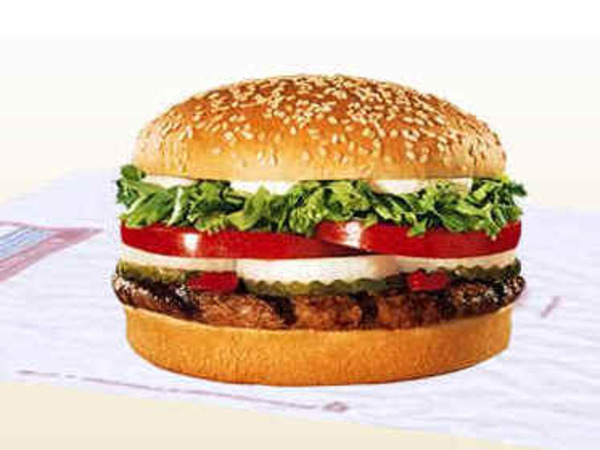 The Whopper is the signature sandwich of Burger King and has been around since 1957. Image Source: 74579871@N07 You can definitely get a Whopper in Australia, but it won't be from a Burger King. The company first expanded to Australia in 1971, but it encountered some copyright issues around the Burger King name. So, the company adopted the name of an Australian franchise and called the restaurant, Hungry Jack's. Hungry Jack's offers essentially the same menu, and despite a change in laws during the 1990s that would've allowed Burger King to open some shops under their own name, Hungry Jack's remains the only Whopper purveyor in all of Australia. Today, there are 390 Hungry Jack's across Australia.
What is a Burger King Crown Gold Card? This isn't your ordinary gift card. The Burger King Crown Gold Card is held by a select few celebrities. It entitles the owner to unlimited free burgers for life. Recent reports claim there are currently 11 in existence, all held by celebrities like Hugh Laurie, Jennifer Hudson (who worked at Burger King before making it big), Jay Leno, and Robert Downey Jr. Jay Leno once whipped his card out at a Burger King and the employee was far more impressed with the card than the fact that he was talking to Jay Leno.
Does Burger King Have a Secret Menu? Oh yeah, it does. First of all, you can order "frings" — a combo order of fries and onion rings for the truly indecisive. There are also smaller hacks, like a Mustard Whopper and Veggie Whopper. You can also get a club sandwich, BLT, and ham and cheese if your heart desires. But the real winner on the Burger King secret menu is something they call a "Suicide Burger." We're talking four patties loaded with bacon, smothered in cheese and oozing with special sauce. It sounds like it's worth the risk of heart attack.