On October 4, 1927, work began on the monument at Mount Rushmore dedicated to four of America's greatest presidents. To mark the anniversary of the project's start, here are 5 things you probably didn't know about Mount Rushmore…
It Took 14 Years to Complete Carving the Likenesses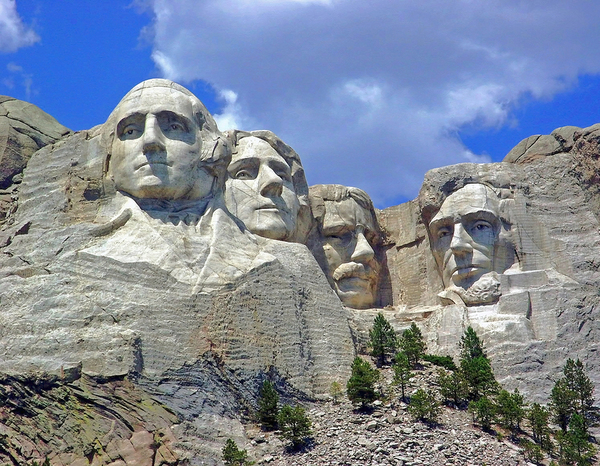 Around 2.4 million tourists visit Mount Rushmore every year. The park area covers 1,278.45 acres. Carving a mountain is a Herculean task, but sculptor Gutzon Borglum was up to it when he began carving the likenesses of George Washington, Thomas Jefferson, Abraham Lincoln and Theodore Roosevelt in 1927. Dynamite was used to remove 450,000 tons of rock before the sculptors began carving. The finish work was done by lowering bosun chairs, supported by steel cables, so the drillers or finishers could complete their tasks, and the project was completed in 1941.
A Secret Chamber Was Blasted Out in the Mountain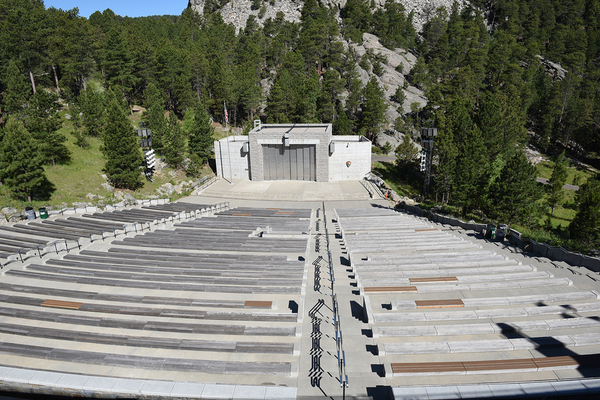 The original amphitheater at Mount Rushmore was built to hold about 850 people but became too small to accommodate visitors. A lighting ceremony there is held nightly during the summer months. Behind Abraham Lincoln's head is a secret chamber, which was meant to be a Hall of Records containing the history of the United States. With the death of Borglum in 1941, the project remained unfinished, but later in the 1990s, it was completed and holds panels of the Constitution, Bill of Rights and Declaration of Independence as well as Borglum's biography. The carved panels were placed in a titanium vault, which was sealed as the ultimate time capsule for discoverers in the distant future.
A Historian in South Dakota Came Up With the Idea for Mount Rushmore Doane Robinson's original idea was to contract a sculptor to place carvings on the Needles, which are eroded rock pillars in the Badlands of South Dakota, and to use the likenesses of Western heroes such as Lewis and Clark, Red Cloud and Buffalo Bill Cody. Borglum, who was friends with prominent sculptor, Auguste Rodin, wanted to sculpt something more impressive, and it was he who suggested using the mountain itself. Borglum also chose the four presidents who are depicted on the monument.


Mount Rushmore Was Named After a Lawyer New York lawyer Charles E. Rushmore went to the Black Hills in South Dakota in 1885 to check property titles for a mining company. He supposedly asked what the mountain was named and was told it didn't have a name, so they would call it Rushmore. The name was officially recognized in 1930 by the U.S. Board of Geographic Names.
Adding a Woman to Mount Rushmore Was Suggested In 1936, a bill introduced to the House Appropriations Committee would have approved the addition of Susan B. Anthony to the sculptures on Mount Rushmore. Borglum and his assistants were still in the process of working on the sculptures, and the proposal to add the figure of Anthony was turned down. Borglum himself objected to the addition, saying it did not fit in with his vision of the monument and suggested the Hall of Records as a compromise. However, with his death, that project was left unfinished.