On December 9, 1992, Britain's Prince Charles and Princess Diana announced their formal separation after 15 years of marriage. Here are 6 shocking facts that you didn't know about the fairy tale couple who enchanted the world...
The Marriage May Have Been in Trouble From the Start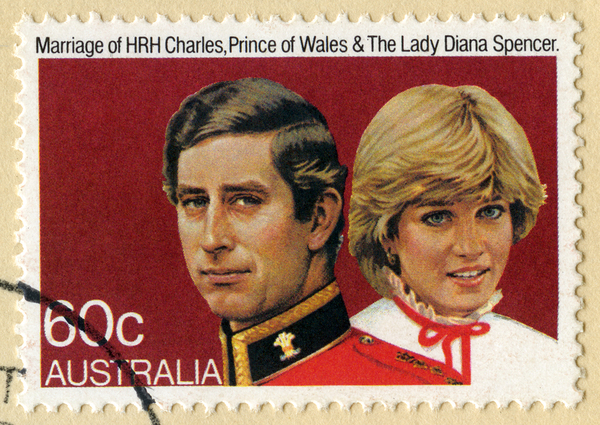 Prince Charles and Lady Diana married on 29 July 1981, and the marriage lasted for about 15 years but was plagued with rumor and scandal. Diana, while saying her wedding vows, got the name of her new husband wrong, calling him "Phillip Charles Arthur George" instead of "Charles Phillip." Prince Charles committed his own faux pas when he forgot to kiss his new bride at the altar when the ceremony concluded, but he made up for it when they went out to the balcony to be received by the people. It could have been worse because when Princess Augusta married Prince Frederick of Wales in 1736, she threw up all over her soon-to-be mother-in-law.
Diana's Divorce Settlement Wasn't Too Shabby
Princess Diana attended a party at the White House under President Ronald Reagan and ended up stepping out on the dance floor with actor John Travolta. When the divorce decree was granted, it was publicly announced that Diana would no longer be "Her Royal Highness," but would be able to keep the title of Princess of Wales. She received a cash payment totaling $26.5 million, more than half a million a year to pay her office staff, and she retained her apartment in Kensington Palace, which had five bedrooms. Custody was to be shared between the former couple.
They Only Dated About a Dozen Times Before Getting Engaged Prince Charles had previously dated Lady Sarah McCorquodale, Diana's sister, so it may have been a little awkward when he began dating Diana. They are reported to have gone out only a dozen times before their February 1981 engagement. They were married five months later, so the wedding planner must have been amazing to accomplish so much in such a short time.
Both Admitted to Cheating Diana appeared in an interview on BBC with Martin Bashir and discussed her infidelity and that of Charles with Camilla Parker Bowles, his future wife. The order for them to divorce came straight from Buckingham Palace in 1995, right before Christmas, saying that it should be done as soon as possible. Charles agreed quickly, but it was February before Diana announced her agreement and July before the terms were agreed upon.
After the Divorce, Princess Diana Had to Curtsy to Her Children Charles wanted Diana to give up her title but she was allowed to be called, Diana, Princess of Wales. The concession meant that she was separated from the royal family, and she was required to curtsy to its members, including to her sons, William and Harry.
Princess Diana Kept a Number of Things From Her Marriage In addition to her Kensington Palace apartment, where her son William and his family now reside, Diana was allowed to use the apartments at the palace of St. James to entertain with permission from the queen. She also retained the jewelry she had received during the marriage except for a tiara named the Cambridge Lover's Knot, which had been a wedding present from the queen.