On the evening of May 14, 1998, an estimated 76 million TV viewers tuned in to watch the final episode of Seinfeld. Think you're a Seinfeld trivia expert? Here are five things you probably didn't know about Seinfeld...
It Wasn't Supposed to Be a Show About Nothing
Seinfeld is often called a show about nothing, but it wasn't meant to be. It turns out that when Seinfeld was originally pitched, it was spun as a mockumentary-styled show about how a comic gets his material.In fact, the "nothing" bit wasn't associated with the show until the episode "The Pitch" ran in 1992, three years into the show's run. The idea that the show was about nothing caught on with audiences, and the nickname stuck.

Kramer and George Costanza's Names Were Based on Real People -- Who Had Very Different Reactions to the Use of Their Names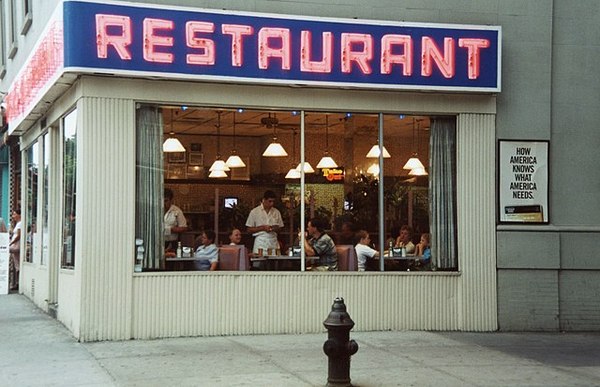 Photo credit: By Rdikeman at the English Wikipedia, CC BY-SA 3.0, https://commons.wikimedia.org/w/index.php?curid=524749. Kramer's character went through a couple of name changes. The last name was taken from a neighbor of Larry David, but the network thought legal issues might arise. They had the name changed to Hoffman and then Kessler, but it was soon changed back to Kramer after the neighbor gave permission (and received a small fee). The person who George Costanza was named after wasn't so agreeable, however. The last name "Costanza" was taken from a friend of Jerry Seinfeld, and that friend sued for defamation, claiming the character was based on him. The lawsuit went nowhere.
More People and Organizations "Celebrate" the Show's Fake Holiday, Festivus, Each Year You're not going to find Festivus highlighted on your smartphone's calendar along with Christmas. However, you will find Festivus poles in random places (including the Illinois State Capitol, more than once), and at least one newspaper, the Tampa Bay Times, has created a yearly tradition of letting readers air their grievances through the paper. Everyone pretty much admits the holiday is fake, but with people doing something Festivus-related each year now, it could be considered a real pop-culture holiday.
Elaine Benes Almost Wasn't in the Show Elaine was not a character in the original concept of the show. In that one-off, late-night episode that became the show's pilot, another female character named Claire was supposed to be a part of the supporting cast. Claire was a waitress at the diner who would verbally spar with Jerry and George, but Seinfeld says they wanted a female character who would be more of a core character in the show. There are rumors that the actress who played Claire was let go after rewriting lines, but Seinfeld says that wasn't the case.
Even the Cast Has Kept the Finale's Reputation Alive Through Jokes The finale to the show wasn't well-received, but the cast has not been that concerned about its reception. In fact, they've kept the joke alive to an extent. During a sort-of-Seinfeld-reunion on the series finale of Larry David's Curb Your Enthusiasm in 2009, Jerry jokes about how they already screwed up one finale. Another example occurred on David Letterman's last show in 2015, when Julia Louis-Dreyfuss thanked Letterman for "allowing her to take part in another hugely disappointing series finale."