On June 1, 1926, Marilyn Monroe was born. She eventually grew up to become one of the most iconic sex symbols in America. Here are 5 things you probably didn't know about the girl who went from working in a radio plane factory during the war to being one of America's best-known actresses...
Her Breathy Voice Was Due to a Speech Impediment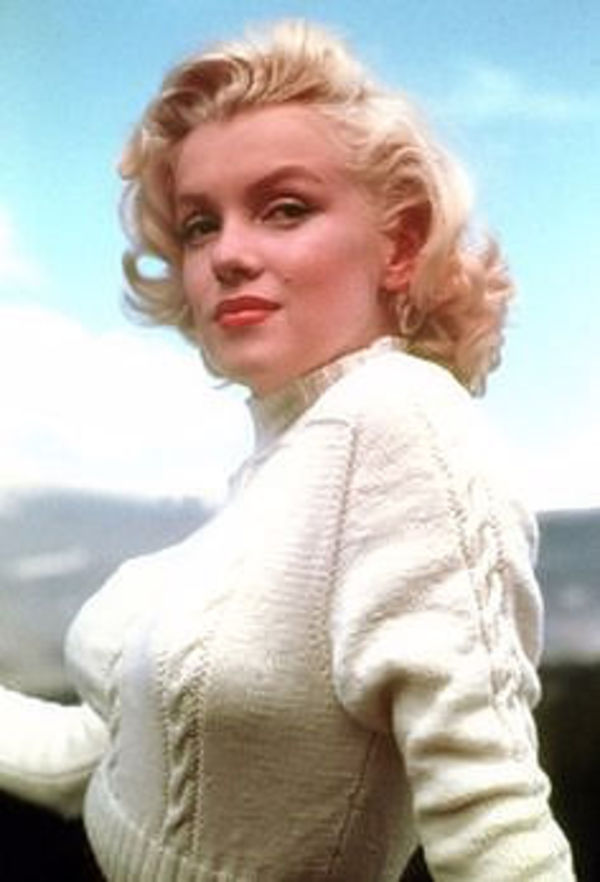 World-renowned as a beauty, Monroe did have plastic surgery to improve her chin and nose. Image source: WikiCommons Monroe stuttered when she was young, particularly if she was nervous or excited. She went to a speech therapist, who helped her overcome her stuttering by adopting her famous airy voice. While she was making her last movie, Something's Got to Give, her stutter returned.
Her First Marriage Had Been Arranged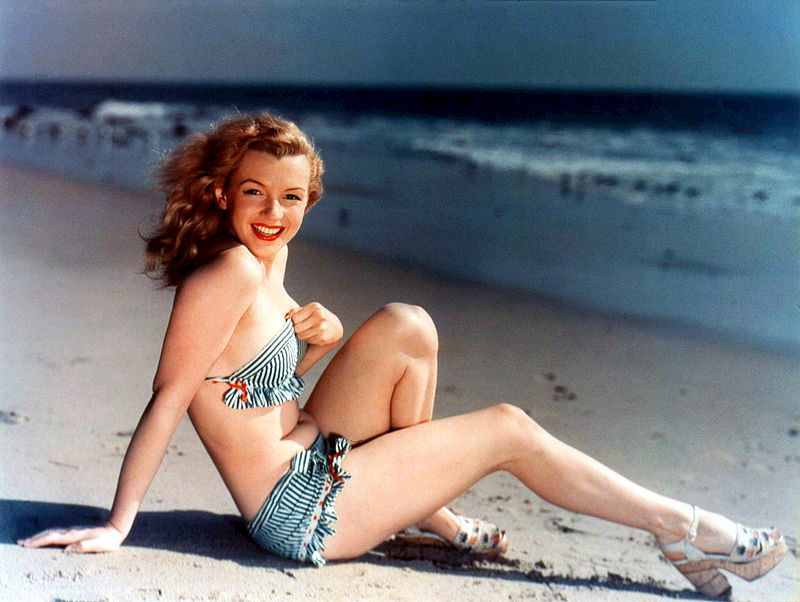 As a photo model, Monroe posed for some prominent photographers in the business such as Alfred Eisenstaedt. She got her start modeling in 1945 for $5 an hour. Image credit: WikiCommons Monroe was still going by the name Norma Jean Baker at age 15 and was living with Grace Goddard, a family friend. However, Goddard moved and Monroe would have been forced to go to an orphanage or another foster home, so she decided to marry instead. She married at age 16 to the neighbor next door, James Dougherty, but the marriage only lasted a little over four years.
Monroe Changed Her Name a Number of Times Monroe's birth name was Norma Jeane Mortensen, and she was born in Los Angeles to Gladys Pearl Baker. When she was in her 20s, she did modeling using the names Mona Monroe and Jean Norman, then changed her name to Jean Adair when she started acting. She used the name Marilyn Monroe from 1946 on, but it was 10 years before she legally changed her name.
Monroe Was Far From Being the Stereotyped Dumb Blonde Monroe may have sounded like a dumb blonde on screen, but she was the opposite. She enjoyed being around intelligent people and was an avid reader with a collection of more than 400 books. She was a shrewd businesswoman who headed a production company and was attracted to intelligent men such as her third husband, playwright Arthur Miller.
She Had an Unusual Diet Monroe was known to have an odd but healthy diet that was heavy in protein. In the mornings, she would take warm milk and whip two raw eggs in it and drink it. She ate broiled lamb chops or steak for dinner as well as a number of raw carrots. However, she did occasionally indulge herself by going to an ice cream parlor to enjoy a hot fudge sundae.