On July 13, 1923, a 50-foot sign that spelled out the word "Hollywoodland" was dedicated in the Hollywood Hills. Here are 5 things you didn't know about this sign that ended up as a welcome to the movie capital of the world...
The Original Sign Had Nothing to Do With Movies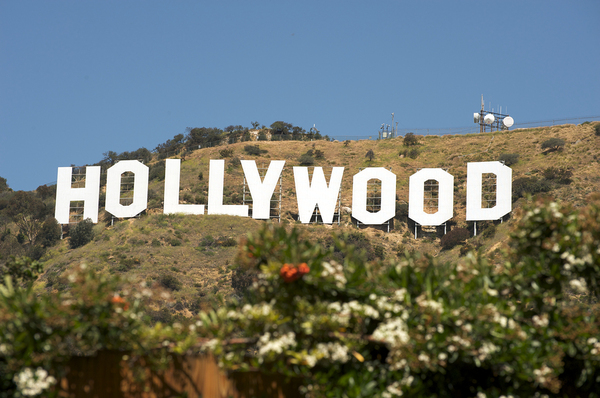 It was the Chamber of Commerce in Hollywood that removed the "Land" from the sign in 1949. The idea of putting up a giant electric billboard was thought up by Harry Chandler, the publisher of the Los Angeles Times, to advertise a new housing development dubbed "Hollywoodland." Since he wanted to attract as much attention as possible, 4,000 light bulbs were added to the huge sign. However, the sign was supposed to be in place only for 18 months, not 96 years.
The Original Sign Was Much Larger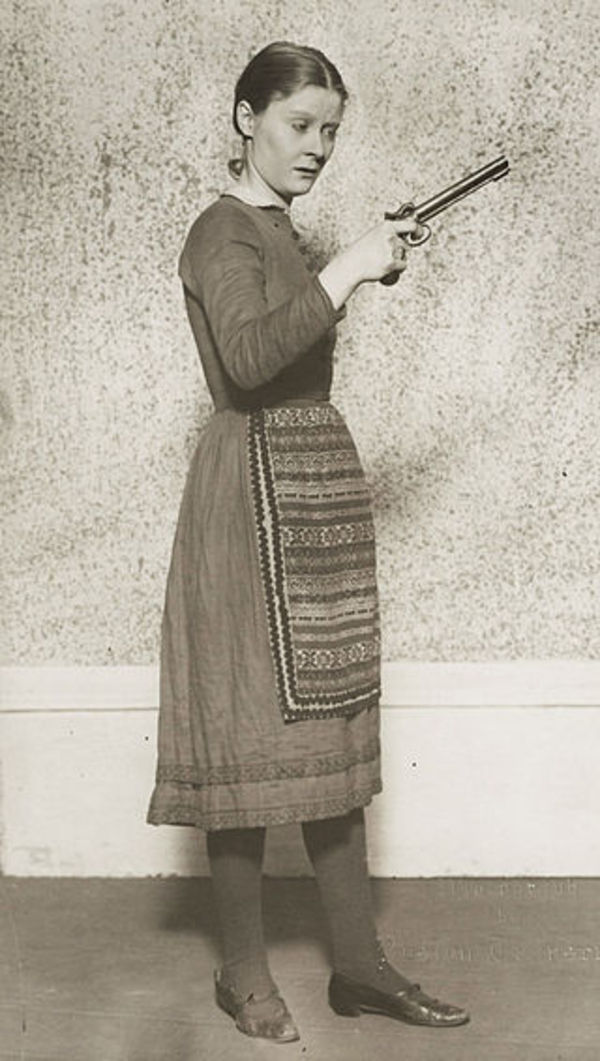 Entwistle appeared in a play that starred Humphrey Bogart and Billy Burke in 1932 that got rave reviews. The original sign had 43-foot tall letters made of sheet metal. The system to construct the sign was complicated and included poles, pipes, wooden scaffolding and wires. All of the mounted lightbulbs were lit consecutively as "HOLLY," "WOOD" "LAND" with the entire sign lighting up afterward, so it must have attracted a lot of attention back in 1927.
The Sign Was Actually Hit by a Car Despite the fact that the Hollywoodland sign was perched high up on the side of a hill, it was struck by a car. One man, who had imbibed a bit too much, managed to drive off the cliff above the sign in his 1928 station wagon, and the car rolled down and crashed into the "H." The driver, Albert Kothe, wasn't injured in the accident, but it destroyed both his station wagon and the letter on the sign.
An Actress Killed Herself by Jumping Off the Sign Peg Entwistle climbed up on the "H" in the fall of 1932 and jumped. She was distraught that her part in the film Thirteen Women had been cut out, and it was her first and only movie. Since her suicide, rumors have floated around that the ghost of a woman dressed in clothing from the 1930s can be seen appearing near the Hollywood sign and then vanishing.
The Current Hollywood Sign Isn't the Original When the 1970s rolled around, the Hollywood sign was showing its age with some of the letters damaged and falling apart. The "L" had been burned, and another letter had come loose and tumbled down the hillside, so the owner of Playboy, Hugh Hefner, held a gala to raise the money to rebuild the sign. Some of the purchasers of the letters included Andy Williams, Warner Brothers Records, cowboy crooner Gene Autry and Alice Cooper, who bought a letter to honor Groucho Marx.