On September 30th, 1982, Cheers debuted, ringing in at 77th place out of 100 in that week's Nielsen ratings. Of course, that show went on to become one of television's most memorable sitcoms. Here are five things you didn't know about Cheers...
Cheers Almost Didn't Make It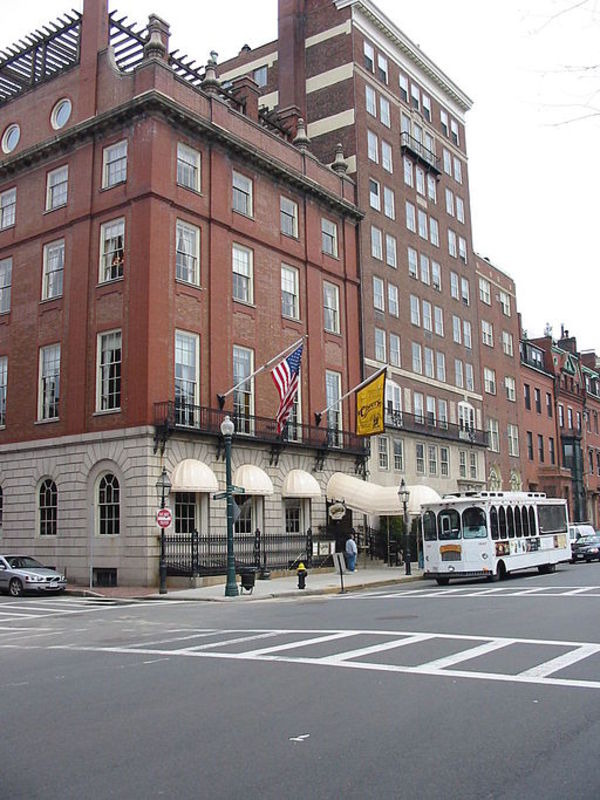 Photo credit: By MECU (self) [CC BY-SA 2.5 (https://creativecommons.org/licenses/by-sa/2.5)], from Wikimedia Commons. That line about crashing at its debut wasn't a joke. The first episode of Cheers was near the bottom of the ratings. A score like that was more than enough for the network to dump the show, but it was saved by the network president. The show went on to become a very good example of why you don't want to remove a show after only one episode.
Frasier Happened Only Because NBC Didn't Understand Seinfeld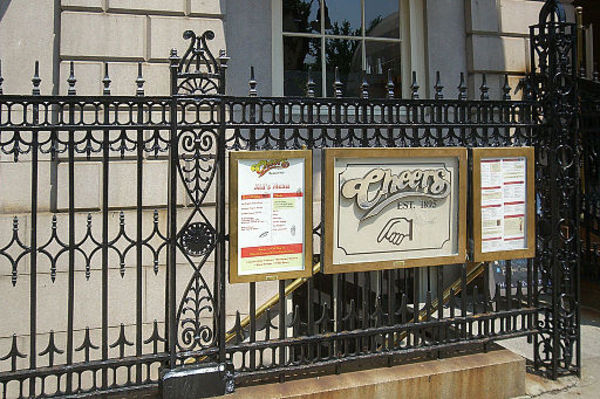 The Cheers sign still exists. Photo credit: Diego Delso [GFDL (http://www.gnu.org/copyleft/fdl.html) or CC BY-SA 4.0 (https://creativecommons.org/licenses/by-sa/4.0)], from Wikimedia Commons. When Cheers ended, NBC was understandably worried. They were losing a major show and didn't know where their next hit would come from. As a result, they demanded spinoffs, and Frasier was the result, becoming a popular show in its own right. However, had NBC known what they already had in their hot little hands, Frasier might never have moved to Seattle to start his own radio show. Already in its fourth year was the show Seinfeld, which was about nothing and was apparently too baffling to soothe the nerves of a lot of TV execs. Seinfeld aired for five more years after Cheers ended.
There's More Than One "Lost" Episode By now it's become rather well-known among fans that there is a short "lost episode" of Cheers that was made as a savings-bond promotion. However, there's another "lost episode," or rather a lost scene, that was made and aired specifically as a Super Bowl tie-in. The scene is about—of course—the Super Bowl and ends with the usual arguments among the characters. The scene has never been released on VHS or DVD and is really only available if you can find someone who managed to tape that Super Bowl.
The Show Took Drunk Driving Very Seriously A show about a bar risked glamorizing drinking and possibly driving afterward. After all, the customers had to get home somehow, especially after nursing several beers. The producers decided to have the show constantly mention calling cabs and having designated drivers. No episodes had drunk patrons driving themselves.
Kirstie Alley's Audition Was So Good That Producers Auditioned Other Actresses out of Disbelief When Shelley Long decided to leave the show, producers were in a bind. Long's chemistry with Ted Danson was one of the main drivers of the show (and one of the main drivers in getting Danson cast). The producers immediately set out to find another woman for the show, creating a few parameters for her, such as no blondes (like Long) and no waitress characters (like Diane Chambers, Long's character). The first actress to audition was Kirstie Alley, then known mainly for playing Lieutenant Saavik in Star Trek II: The Wrath of Khan. Alley's audition was so on point that the producers purposefully auditioned more performers in an attempt to convince themselves that Alley hadn't, in fact, nailed the part, because they just couldn't believe that the first audition was the best. It only proved to them that she was the perfect choice.