On May 21, 1927, pilot Charles A. Lindbergh landed his plane, the Spirit of St. Louis, near Paris, and set a record for the first solo flight across the Atlantic Ocean. Here are 5 things you didn't know about "Lucky Lindy."...
He Was the First Person Named Man of the Year by Time Magazine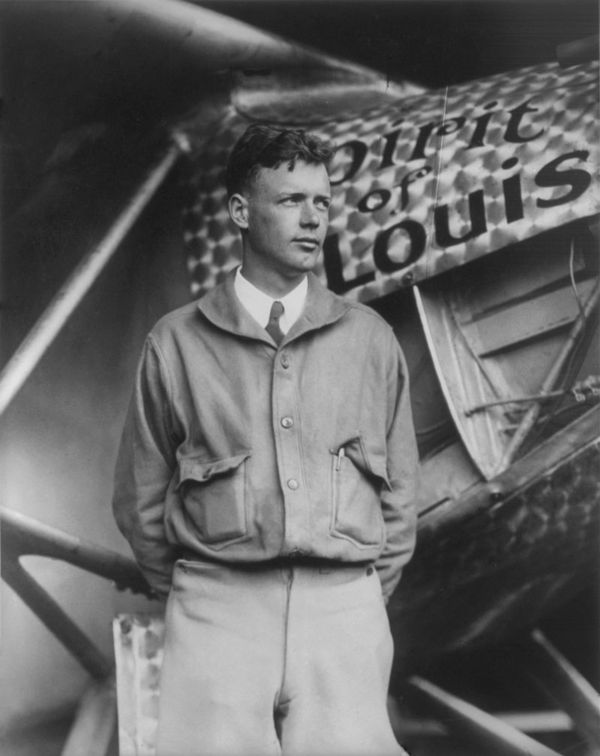 During the transatlantic flight made by Lindbergh, he went without sleep for 55 hours and saw mirages and experienced hallucinations along the way. Image credit: WikiCommons Lindbergh's daring flight made him a celebrity, and his photo appeared on all the covers of all the magazines and newspapers around the country except for one. Time decided to wait until their following edition came out, which they quickly recognized as a mistake. However, the editors of Time made up for a slow week by devoting a whole issue to Lindbergh, naming him the magazine's first "Man of the Year."
Lindbergh Started as a Wing Walker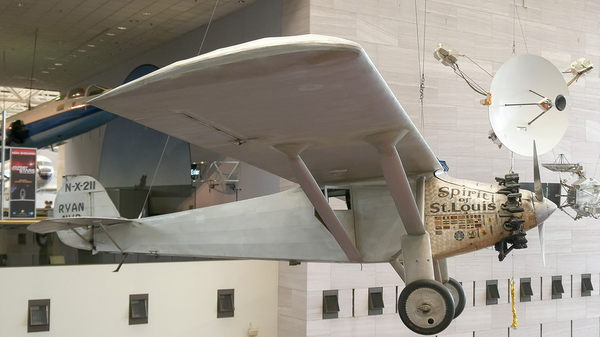 One reason Lindbergh made his flight was a $25,000 prize offered by Raymond Orteig, a New York hotelier, to the first person who made a transatlantic crossing nonstop from New York City to Paris. Lindbergh became interested in flying at Little Falls, Minnesota, when he watched a barnstormer, a pilot who does daredevil tricks in the air. Lindbergh left college when he was 20 and went to work for the Nebraska Aircraft Corporation, which sold and repaired airplanes. Another employee who worked there flew planes for publicity, and Lindbergh performed as a wing walker and finally earned his own pilot's license in 1925.
He Was More Than a Womanizer Although Lindbergh was known for being camera-shy, apparently that did not keep him from being shy around the ladies. In addition to his wife, Anne Morrow Lindbergh, by whom he had six children, he had three children by a German woman named Brigitte Hesshaimer, whom he visited yearly and corresponded with over the years under a fake name. In addition, he fathered two more children by Hesshaimer's sister, Marietta.
Being a Mail Delivery Man Gave Him the Courage to Fly Across the Atlantic After Lindbergh left the U.S. Army with a rank of second lieutenant, he began working as an airmail delivery pilot on a route between St. Louis and Chicago. The pilots tended to fly at night, and it was a stressful, tiring job since they had to travel in all types of bad weather conditions. Performing this type of dangerous work helped to prepare him for his solo transatlantic flight.
His Plane Had no Front Window Ryan Airlines Corporation out of San Diego built Lindbergh's $15,000 airplane, which was called The Spirit of St. Louis. Because the plane had to carry a lot of fuel to make it across the Atlantic, anything that could be removed was to lighten the weight. This included the gas gauge, radio and cockpit window, so Lindbergh looked through a periscope to see where he was going during his 33.5-hour uninterrupted flight.