On January 2, 1890, President Benjamin Harrison hired his first female White House staff member, breaking the all-male streak that had filled the White House since the beginning of the country. Can you answer these trivia questions about female firsts in U.S. Government?
Who Was That First Female White House Staffer?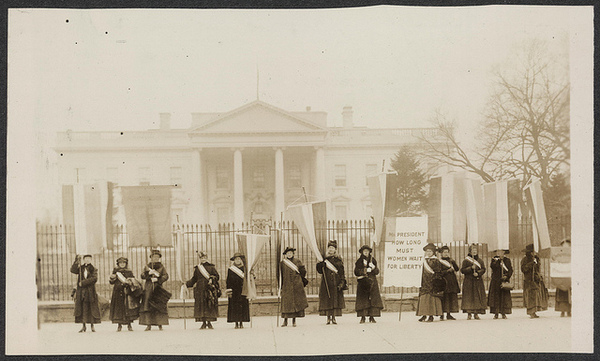 Alice Sanger's stint as the White House stenographer may have been a nod to the suffragists and their causes. Photo source: U.S. Embassy The Hague/Flickr. That first staffer was a stenographer named Alice Sanger. Her appointment may have been a nod or bridge-building tactic toward suffragists who had been gaining social and political clout. There's actually no known record of whether Sanger herself was a suffragist or if Harrison was deliberately making a statement about including more women in government, but it certainly helped open up the field.
Who Was the First Female Cabinet Member?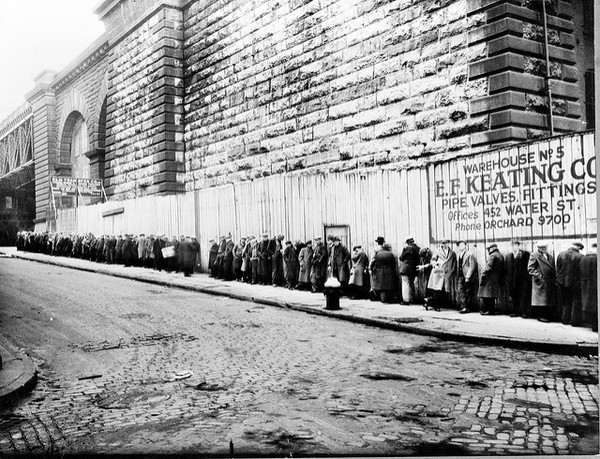 Frances Perkins helped Franklin Roosevelt develop New Deal and Social Security programs during the Great Depression. Photo source: pingnews.com/Flickr. Frances Perkins was appointed the Secretary of Labor by President Franklin Roosevelt in 1933. This was not the first time the two had worked together; she had been the labor commissioner for the state of New York when Roosevelt was that state's governor. She served throughout his multiple presidential administrations, leaving the position in 1945.
Who Was the First Female Presidential Nominee? Well, unless you've been under that proverbial rock, you have no doubt heard that Hillary Clinton was the first female presidential nominee of a major party for the 2016 election. But as so many pointed out on social media, she wasn't the first nominee overall. That honor goes to Victoria Woodhull, who would have been ineligible for the position anyway as she wasn't yet 35 years old. Woodhull endured severe backlash for her decision to run, including eviction and her daughter's expulsion from school.
What Controversies Did the First and Second Female Surgeon Generals Stir Up? The U.S. has had three female surgeon generals: Antonia Novello, who served under George H.W. Bush; Jocelyn Elders, who served under Bill Clinton until she was forced to resign in 1994; and Regina Benjamin, who served during Barack Obama's first term. Elders quickly stirred up controversy by openly discussing drug legalization, masturbation, and other topics that conservatives were not happy about, and she was forced to resign. Novello got through her term as surgeon general without controversy and moved on to become the state health commissioner of New York. But in 2009, she was accused of improperly using state funds and personnel for personal errands, and she was also accused of being abusive at work.
What Two Firsts Did Shirley Chisholm Accomplish? The magnificent Shirley Chisholm was the first African-American woman to be a congressional representative (she represented New York), and her constituents were definitely happy with her; they sent her to Congress for seven terms. She was also the first African-American woman to run for the Democratic presidential nomination in 1972, though she did not actually get the nomination.
Who Are Barbara Jordan, Patsy Mink, Ileana Ros-Lehtinen, Jeannette Rankin, Rebecca Latimer-Felton, Maizie K. Hirono, and Nikki Haley? All of these women accomplished a first of some sort. Jordan was the first African-American woman from a Southern state (Texas) to serve in the U.S. House of Representatives. Patsy Mink was the first Asian-American woman (and the first woman of color) elected to Congress, representing Hawaii. Ileana Ros-Lehtinen was the first Hispanic-American woman in Congress, and Jeannette Rankin was the first woman ever to serve as a national congressional representative. Rebecca Latimer-Felton was the first female senator, but she served only 24 hours after being appointed to the position. Maizie K. Hirono started off as a senator from Hawaii and now serves in the House after reaching her term limits in the Senate, making her the first woman of color to serve in both chambers of Congress. Nikki Haley was not only the first female governor of South Carolina but also the first female Indian-American (as in South Asian Indian) governor. She is now serving as the first Indian-American U.S. ambassador to the United Nations.