On September 20, 1973, Billie Jean King won the Battle of the Sexes when she defeated tennis pro Bobby Riggs in a long-anticipated match. Here are 5 things you didn't know about the tennis match between Riggs and King...
King Challenged the Male-Dominated Sport of Tennis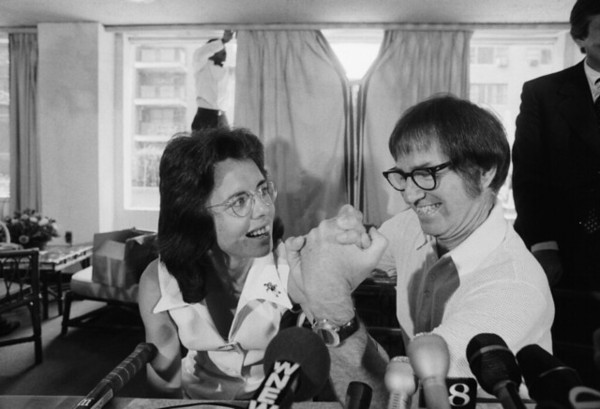 The exhibition tennis match between Billie Jean King and Bobby Riggs, the retired tennis player who had been a superstar in the world for three years running, was advantageous to both of them. King wanted to challenge the pay scale of women tennis players and bring the game to the forefront as a sport back at a time when women could not hold a credit card in their name without their husband's approval. Meanwhile, Riggs saw it as an opportunity to increase the popularity of tennis, to make money for himself, and to bring his name back into the limelight.
Riggs Wanted to Play King After Beating a Female Australian Tennis Player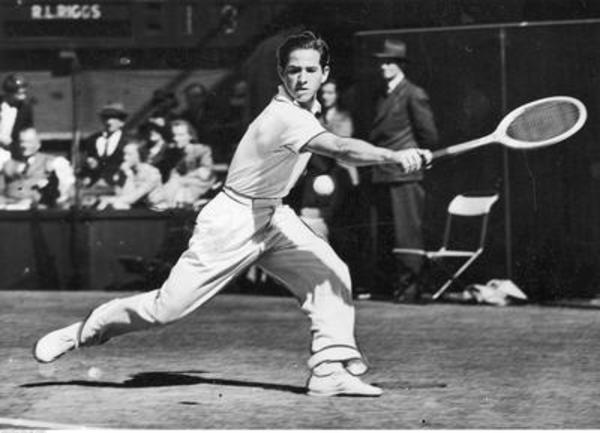 Riggs was seeking attention in 1973 when he began slamming women's tennis and challenging female players to a match. Mostly, he was ignored until Margaret Court, a champion player from Australia, agreed to play him. Riggs was known as a hustler who used drop shots and other tennis tricks, and Court lost the match 6-2 and 6-1, being so badly beaten by the 55-year-old that it became known as the "Mother's Day Massacre."
Rumors Flew That the Mob Had Fixed the Match One of the greatest urban legends in tennis is the subject of a terrific, in-depth piece by ESPN's Don Van Natta. In his article, "The Match Maker: Bobby Riggs, The Mafia and The Battle of the Sexes," Van Natta traces the origins of the long-held rumor that Bobby Riggs threw the 1973 Battle of the Sexes. Riggs was allegedly deeply in debt to the mob for a lot of money. Riggs died in October 1995 at the age of 77. His son, Larry, told ESPN his father knew people involved with the mafia and that it was "possible" he discussed throwing the match.
Their Entrance into the Astrodome Was a Spectacle Worthy of Cecil B. DeMille Riggs entered the Houston Astrodome, where the game was played, in a rickshaw, accompanied by attractive girls and wearing a Sugar Daddy jacket that he had been paid $50,000 to don. King was brought out in a flamboyantly decorated gold litter carried by members of Rice University's track team. The two tennis players exchanged gifts of a giant Sugar Daddy given by Riggs and King's gift to him, which was a live piglet she had named Robert Larimore Riggs.
King Rockets to Stardom as a Result of the Match With Riggs After beating Bobby Riggs 6-4, 6-3 and 6-3, for which she was awarded $100,000, King obtained endorsements from Wilson, Colgate, Adidas, and other companies. The following year, she earned nearly $1 million. Riggs took up golf and played tennis in the senior circuit into his 70s. The two players remained friends until Riggs died of cancer in 1995.