January 9, 1976, is a day that Sylvester Stallone is likely never to forget; it's the day he started filming the Oscar-winning film Rocky. Try answering these trivia questions about an iconic film that shows—both onscreen and in real life—that you should never give up...
What Inspired Stallone To Write Rocky?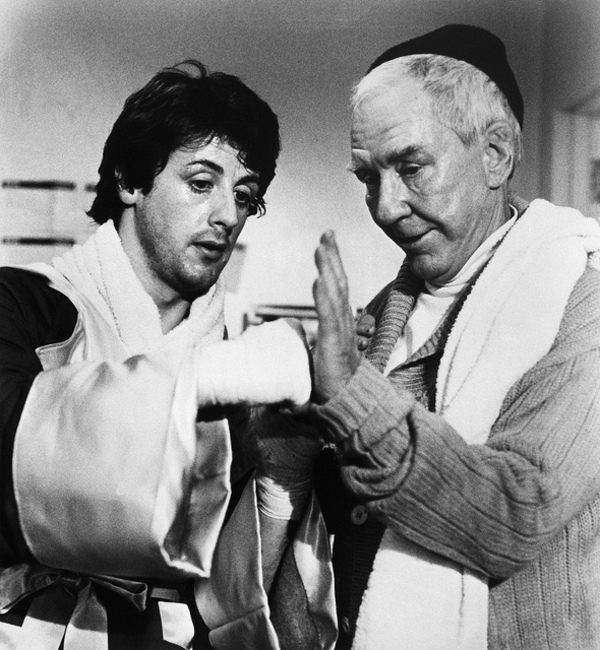 Stallone developed Rocky in order to give himself some good roles to play. Photo credit: Tullio Saba/Flickr. Two factors contributed to the development of the story for Rocky. One was that Stallone was not getting a lot of good roles in film; in fact, he wasn't getting many roles at all. He turned to writing scripts simply so he could have roles he liked, and his intent was to market the scripts with him in the lead. The other reason is more Rocky-specific. The inspiration for Rocky was a real-life fight between the world heavyweight champion Muhammad Ali and a little-known club fighter named Chuck Wepner. In March 1975, Wepner went 15 rounds against Ali in a title bout in Cleveland, Ohio; he had been such a big underdog before the fight that Sports Illustrated ran his picture on their cover with the headline "Boxing's Strange Encounter." He created Rocky as an onscreen version of a champion-underdog fight, in which, of course, the underdog wins.
How Confident Was Stallone in the Script?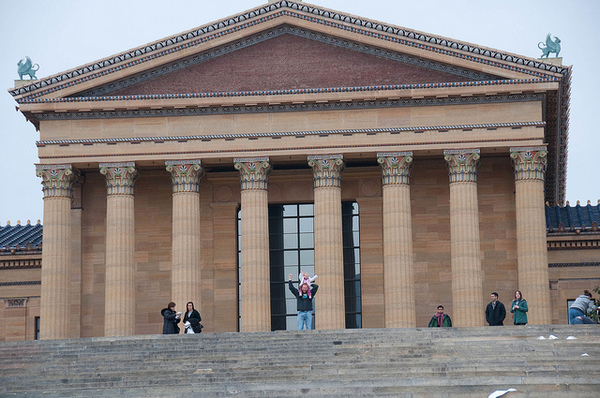 The steps at the Philadelphia Museum of Art are now called the Rocky Steps, and tourists regularly run up and imitate Rocky Balboa. Photo source: Dave Herholz/Flickr. Stallone was so confident in his script and so determined to play Rocky Balboa that he refused, truly refused, to sell the script unless he was guaranteed the role. What's more, he did this while he was at his most financially desperate. Already he was being offered six-figure sums for the script, which in the 1970s was a really nice jump in income for someone who had been trying to sell his dog. (Stallone couldn't afford to care for his dog, so he was trying to rehome it.) But Stallone refused to budge, and it paid off. Oh, and he got to keep his dog, who had its own guest role in Rocky as, yes, Rocky's dog.
How Long Did It Take Stallone To Write The Script? According to a profile in the New York Times, published November 28, 1976, he wrote the entire Rocky script in a frenzied three and a half days. After a long negotiation process, Stallone sold the script to the producers Irwin Winkler and Robert Chartoff, on the condition that he play the lead character, the underdog boxer Rocky "The Italian Stallion" Balboa, himself. His only previous leading role was in the low-budget flop The Lords of Flatbush (1974), and the producers had wanted to cast an actor with a higher profile, such as James Caan, Burt Reynolds or Ryan O'Neal.
What Behind-the-Scenes Process Gained Fame (and Further Use) as a Result of Rocky? One of the cameramen on the set decided to use the Steadicam to film some of the scenes. The Steadicam back then was a contraption that allowed a cameraperson to strap the camera to his or her body and walk around filming, rather than holding the camera only by hand and getting a shaky picture. Now the Steadicam has evolved into a whole class of different systems that offer different options for holding and controlling cameras. Garrett Brown, the cameraman who used the Steadicam during the filming of Rocky, received a patent for the system a year later.