On this day in 1984, the now-classic comedy Ghostbusters was released in theaters across the United States. It would go on to become one of the top-grossing movies of 1984 and was a critical hit to boot. Here are five things you didn't know about the original Ghostbusters...
The Story Was Based on Dan Aykroyd's Family History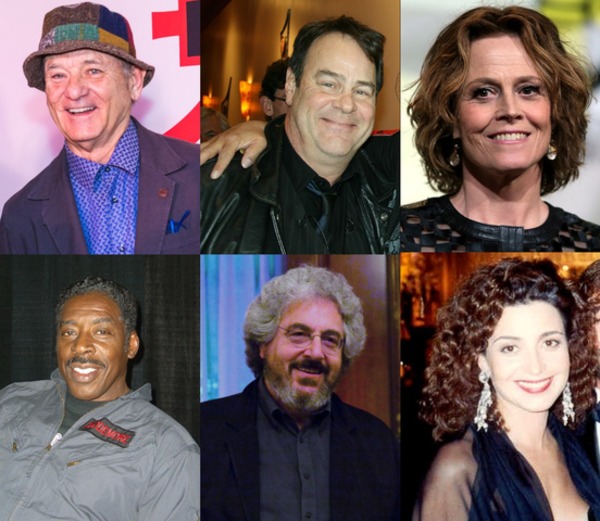 Photo credit:https://commons.wikimedia.org/w/index.php?curid=79055350. While Dan Aykroyd didn't grow up with ghosts trapped in his home's basement, he did come from a family with a documented history of involvement or interest in the spirit world. Not only was his great-grandfather a spiritualist, but his grandfather tried to create a crystal radio for spirit contact, and his father kept a massive library of ghost and paranormal books. With that family history, ghosts were never far from Dan Aykroyd's mind, and his decision to create the film occurred after he had read an article on paranormal research.
Can You Spot John Belushi -- or a Tribute to Him -- in the Film?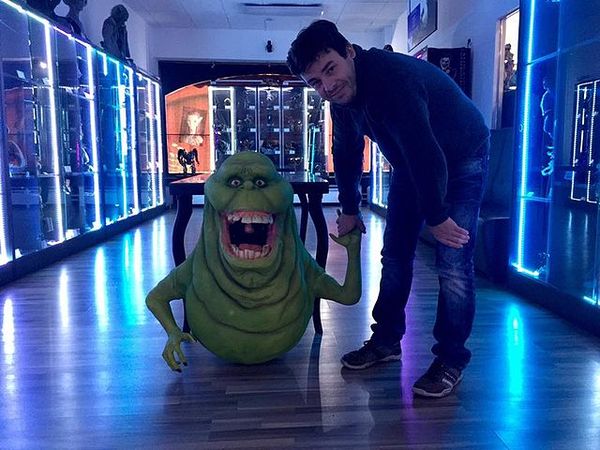 Photo credit: By Film Legends Museum - Own work, CC BY-SA 4.0, https://commons.wikimedia.org/w/index.php?curid=54901916. John Belushi was originally supposed to play Venkman, the deadpan Ghostbuster known for getting "slimed" in the hallway of a haunted hotel. Unfortunately, Belushi died before the film went into production. Aykroyd found a way to keep Belushi in the film anyway: Slimer, the green blob that slimes Venkman, was designed as a tribute to Belushi.
The Film's Unforgettable Logo Was the Brainchild of a Producer People have to start somewhere in "the business," and producers don't start out immediately producing. That worked out well for Ghostbusters, as it turned out one of its producers used to be an art director and art consultant. The producer created the no-ghosts-allowed logo showing a ghost trapped by a barred circle.
Sorry, Sweet Tooths -- All That "Marshmallow" Was Really Shaving Cream Movie magic extends to the foods used on set. It's rather common knowledge now that "snow" is often made of instant potato flakes and syrup is made from things like motor oil, and the marshmallow dropped on cast members after the Stay-Puft Marshmallow Man explodes is no exception. It was a bunch of shaving cream, which turned out to be surprisingly heavy. After William Atherton, one of the actors, spoke up about not being comfortable with the amount of shaving cream that was supposed to be dropped on his character, the crew did a test run with a stuntman. Using a smaller batch of -- yes, this was smaller -- 75 pounds, the crew managed to flatten the stuntman on the ground. The crew decided to use an even smaller batch in the actual filming. The stuntman, by the way, was fine.
A Fortuitous Job Change Avoided a Nasty Name Battle While Ghostbusters does not look exactly like The Ghost Busters, it sounded close enough that Universal Pictures, which created the 1970s TV show called The Ghost Busters, threatened director Ivan Reitman with a lawsuit if he didn't change the name of his film. Luckily for Reitman, the man who gave the OK for Ghostbusters to go into production was moving over to Universal to be the head honcho there, so he let Reitman continue to use the name.