Almost 12 million people tuned in for the series finale of HBO's critically acclaimed, multi-award-winning Mob-family drama The Sopranos on this day in 2007. The Sopranos finale is one of the most debated conclusions to a television show in history. Here are five interesting facts you'll want to know about The Sopranos.
The Show Was Originally Going to Be a Movie.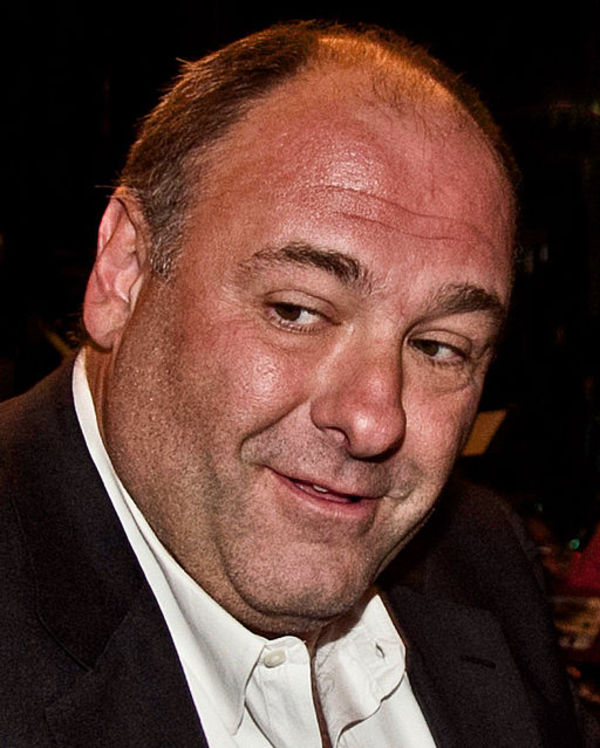 Tony Soprano—a.k.a. James Gandolfini—remains one of the most iconic Hollywood gangsters of all time. Image source: WikiCommons David Chase originally wrote a script for The Sopranos with the intention of pitching it as a feature film in the spirit of classic gangster movies like Goodfellas and The Godfather. It was his manager who ultimately convinced him to flesh out his script into a television show—a smart move considering the show ended up spanning seven seasons and becoming one of the most iconic shows of all time. Chase found little ways to pay homage to the gangster films of the past. For example, The Sopranos shares 28 cast members with Goodfellas.
Steve Van Zandt Was Originally Supposed to Play Tony.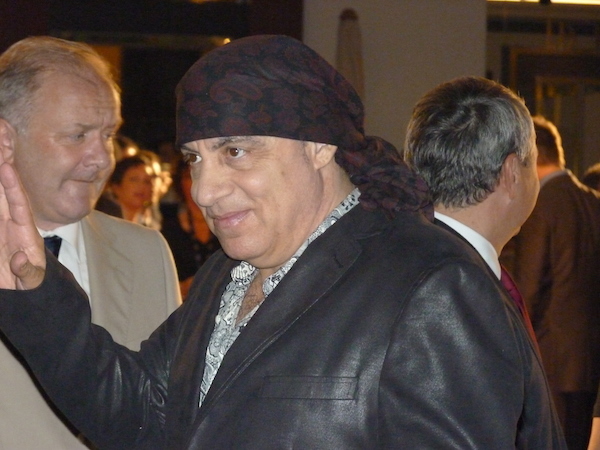 Steve Van Zandt plays guitar for Bruce Springsteen live. Image source: WikiCommons It's hard to imagine anyone but James Gandolfini in the lead role of Tony Soprano, but according to David Chase, he originally envisioned Bruce Springsteen's guitarist, Steve Van Zandt, as the top dog. Chase saw Van Zandt giving a speech at the Rock n" Roll Hall of Fame and found him funny and charming. He also felt Van Zandt looked like a younger Al Pacino. HBO wasn't willing to roll the dice on a first-time actor for such an important role, which is how Gandolfini was cast. But, Chase didn't give up on having Van Zandt as part of the show—he wrote in a character especially for Van Zandt. The character, Silvio Dante, was modeled after a short story written by Van Zandt himself.
Christopher and Adriana Almost Didn't Make the Cut. Michael Imperioli plays Tony's troubled nephew, Christopher Moltisanti, on the show and his portrayal couldn't be more on point. But, Imperioli was almost certain he wouldn't make it on the show. According to an interview, Imperioli thought he bombed his audition with David Chase and was surprised to get a callback. As for Christopher's love interest, Adriana La Cerva, actress Drea de Matteo almost didn't make the cut either. Chase didn't feel de Matteo was "Italian enough" for the role and actually cast her as an unnamed waitress in The Sopranos pilot. It wasn't until the show was actually picked up that de Matteo landed the role of Adriana.
Paulie's Storyline Wasn't All Fiction. Tony Sirico played Paulie "Walnuts" Gualtieri on The Sopranos, but before his acting days, he was a real-life gangster in New York. Sirico went to prison 28 times in his young adult life, and as a result, showrunner David Chase mined Sirico for stories and interesting anecdotes he could use to develop characters and plots throughout The Sopranos. Some of what stuck wasn't necessarily "gangster-ish" at all: Chase adapted Sirico's neat-freak tendencies and even the fact that he lived with his mom for 16 years as an adult into the story. Sirico only had one rule for his character: he refused to play a rat.
There's a Prequel to The Sopranos in the Works. When the show famously cut to black on June 10, 2007, everyone wondered whether Chase would someday return to the world of hitmen and cannolis. Recently, he definitively answered that question: New Line purchased a script for a prequel to The Sopranos called The Many Saints of Newark. The show will take place in the 1960s in Newark, and many younger versions of classic Sopranos characters will likely make appearances.