July 16 marks the anniversary of the 1999 plane crash that killed John F. Kennedy, Jr.; his wife, Carolyn Bessette Kennedy; and her sister, Lauren Bessette. Here are five things you didn't know about JFK Jr.
JFK Jr. Was Known for His Childhood Salute and His Magazine—But Not Politics.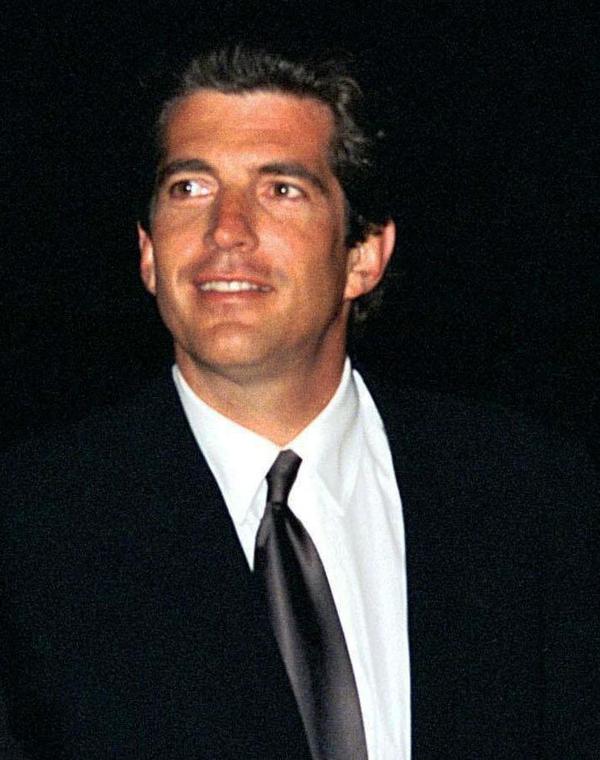 Image source: By NASA - https://science.ksc.nasa.gov/gallery/photos/1998/captions/KSC-98PC-0419.html (direct link), Public Domain, https://commons.wikimedia.org/w/index.php?curid=2392191 John F. Kennedy Jr., or John-John, was the little boy saluting his father's coffin back in 1963, and this picture is the way in which people often remember JFK Jr. He was also the publisher of a political magazine, George, but JFK Jr. stayed away from politics. While he didn't rule out future involvement, he did not jump into what was essentially the family business.
The Bessette Sisters Almost Didn't Fly With Him.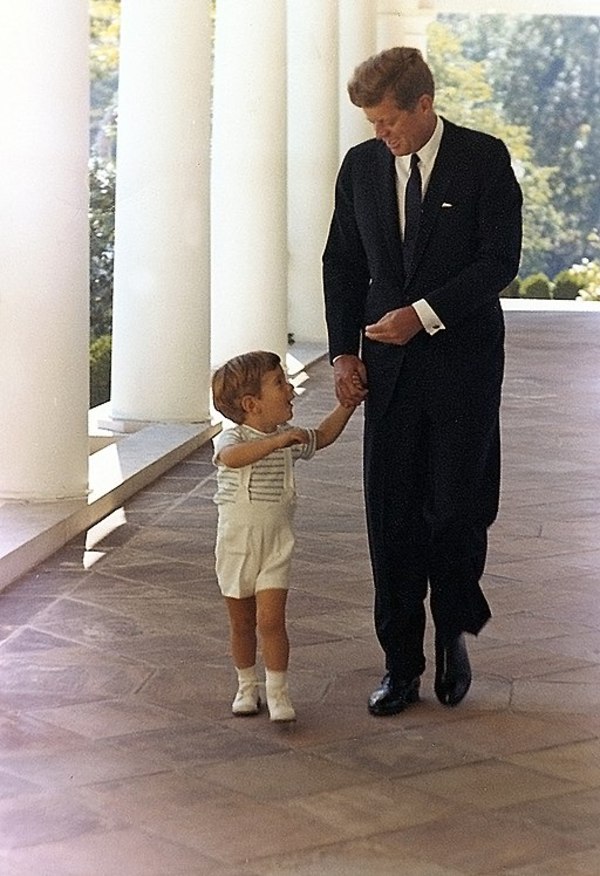 Image source: By Cecil Stoughton, White House photographer (John F. Kennedy Presidential Library) [Public domain], via Wikimedia Commons. JFK Jr. was supposed to fly on July 16, 1999, but his wife and her sister almost did not go with him. The marriage between Carolyn and John was in a rough patch, and Lauren, determined to help the two stay together, insisted that she and Carolyn accompany John even though Carolyn was reluctant to go.
He Almost Became an Actor, but His TV Legacy Had Little to Do With Any Roles He Himself Had. At one point early in JFK Jr.'s career, he considered being an actor, but he soon dropped that choice in favor of law school (by the way, he failed the bar twice but did eventually pass). However, that didn't keep him off TV sitcoms. He played himself briefly on Murphy Brown, but the most memorable sitcom role was one that he was not actually involved in—the infamous "Contest" episode of Seinfeld, in which he's the object of Elaine's, er, affections. (An actor played JFK Jr. on the show.) He had a good sense of humor about it, though, and at one point even discussed the episode with Jerry Seinfeld on a late-night talk show.
He Once Got Insulted in Court by Someone Who Didn't Believe He Was a Lawyer. The day after that talk show appearance, JFK Jr. had to be in court. When a man insisted that it had been JFK Jr. himself on the Seinfeld episode, JFK Jr. said it hadn't been him. At that point, the man reportedly told his attorney that JFK Jr. was obviously an actor and that it was no wonder he had failed the bar exam.
JFK Jr. Had a Tough Start, Literally. Those who don't remember JFK Jr. as that little saluting boy remember him as a healthy grown man, but he really had a tough start in life. He was born premature and with a lung problem that required immediate medical attention. Back in 1960, lung problems were a major cause of death for newborns; in fact, JFK Jr.'s younger brother died at only a day and a half old from a lung disorder. But JFK Jr. pulled through.