On September 13, 1857, Milton Hershey was born and went on to found one of America's favorite chocolate companies. Here are five things you probably didn't know about the man that founded the Hershey Chocolate Corporation and popularized chocolate candy throughout much of the world...
Milton Hershey and His Wife Were Scheduled to Travel on the Titanic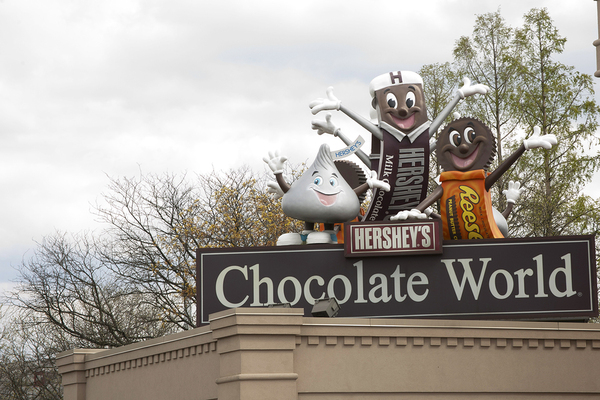 Hershey's chocolate bars have been around since 1900 and the Hershey Kiss since 1907. They must be doing something right because Hershey's products have stayed popular all that time. Hershey and his wife had already accumulated enough money to spend a little time enjoying themselves, so they booked passage on the 1912 maiden voyage of the Titanic to go spend some time in Nice, France. They had booked one of the staterooms onboard the ship for its return trip, which cost $300, a fancy price for those days. It included a parlor, bedrooms, private bath, deck and dressing rooms. Fortunately, either business or illness of Hershey's wife interfered with their plans, and they ended up taking a German liner called the Amerika, arriving back home before the Titanic met its gruesome end.
Before His Interest in Chocolate, Hershey Owned a Caramel Company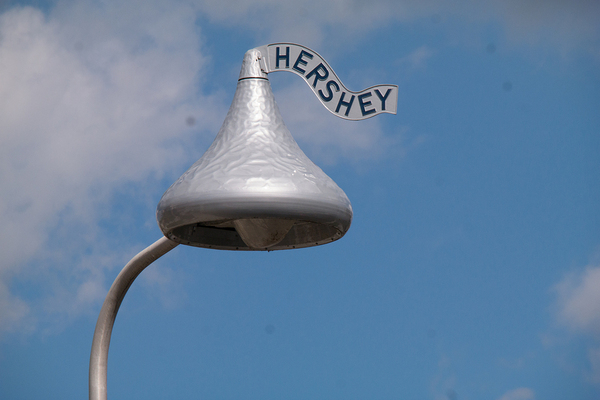 It's even a sweet treat to drive around the town of Hershey, Pennsylvania, where the light posts are shaped like Hershey Kisses. Hershey began his caramel company in 1876 in Philadelphia and named it Crystal A. Caramels. When this and his next business in New York failed, he re-formed his caramel company, which became a success with more than 1,400 employees. In 1983, he became enthralled with the production of chocolate at the Columbian Exposition in Chicago and opened the Hershey Chocolate Company after he returned to Lancaster, selling off his caramel company for a cool $1 million.
Where the Name Came for Hershey's Kisses Is a Mystery Chocolate aficionados have been enjoying Hershey's Kisses since 1907, but only Milton Hershey knows why they were named that, and he isn't around anymore. One theory is that the sound made by the candy machine when the chocolates plop out sounds something like a kiss, and maybe that's the reason for the name.
The Hersheys Founded a School for Orphaned Boys in 1918 The Hersheys never had children of their own but were devoted to making people's lives better, so they started the Milton Hershey school, which was a free, private boarding school for poor children. The school is still in existence today, with around 2,000 students, both male and female.
Hershey Treated His Employees Well Hershey looked upon his workers almost as family and treated them well over the years. In fact, he built a town with brick homes, lawns and flowerbeds, along with Hershey Park so they would have a place to go for fun. Hershey's influence extends to the entire town, which smells like chocolate, and even the lampposts are in the shape of Hershey Kisses.