On July 8, 2011, former First Lady Betty Ford died. She was 93 and had spent much of the past decades helping people overcome addiction. Outside of being a first lady, she is probably best known for starting the Betty Ford Clinic. Here are five things you didn't know about Betty Ford...
Ford's Alcohol Use Was a Reaction to Painkiller Use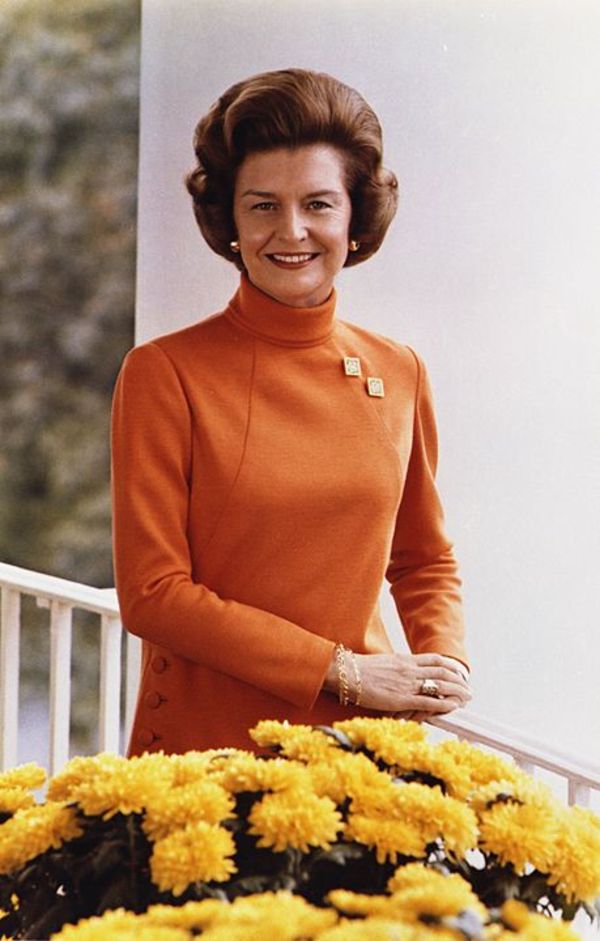 Photo credit: By David Hume Kennerly - This image is available from the United States Library of Congress's Prints and Photographs divisionunder the digital ID cph.3g02019. Betty Ford is now well-known for starting her center after seeking treatment herself for alcoholism, but that's a simplified version of her story. Ford turned to alcohol after she had to start taking several painkillers each day for a pinched nerve. She began to take more and more pills and use the alcohol to soothe herself. When she went into rehab, she admitted only to drug addiction at first. It wasn't until another person in rehab refused to admit to alcoholism that Ford suddenly admitted her own battles with alcohol.
She Kept Tabs on Who Was Leaving the Betty Ford Clinic Early and Would Personally Intervene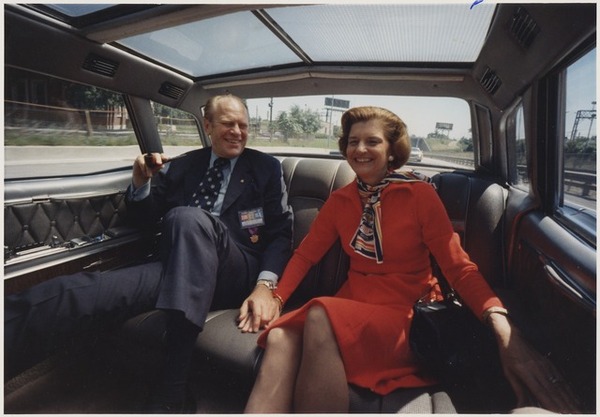 Photo credit: By David Hume Kennerly - Gerald R. Ford Presidential Library and Museum, Public Domain, https://commons.wikimedia.org/w/index.php?curid=16646611. It wasn't unusual for people seeking treatment at the Betty Ford Clinic to try to leave early. They could have decided they didn't have a problem, that the treatment was somehow beneath them, and so on. Regardless of the reason, Ford would personally intervene and try to convince those people to return to complete treatment. One of these people was Mary Tyler Moore, who did return and who credits Ford's intervention with essentially saving her life.
She's an Example of Why Having a Famous Name on a Clinic Can Be a Good Thing Ford didn't want the clinic to have her name on it, not out of shame, but because she felt that it took the focus off the rehab purpose of the center. However, her husband and several other people convinced her to keep her name on the clinic because having that famous name made it easier for people to admit to having problems. The idea was that, if a former First Lady could publicly own her problems, then everyone else could, too.
Ford Originally Had a Chance to Be a Professional Dancer Ford nearly had a very different life, and she likely would have continued down another path had it not been for her mother's worry about her not being married. Ford used to study dance with the esteemed Martha Graham and actually performed in shows. However, her mother pressured her to return home and get married. Ford chose her mother's route; Graham's strict regimens clashed with Ford's desire to socialize more, though how much of this clash played a role in Ford's decision to leave is unknown.
She Was Ahead of Her Time in More Ways Than One Ford was not only an independent young woman who nearly chose dance over marriage, and she was not only one of the few public figures in the 1970s to push so publicly for rehab. She was also a divorcee. That sounds mundane now, but her divorce took place in the 1940s, when it was not as accepted as it is now for a woman to divorce her husband. After returning home from her dance days, Ford married a high school friend -- but he didn't pay much attention to her after they got married, and the fact that they had to move around a lot wore on her. She filed for divorce later, and then met Gerald Ford, who didn't seem fazed that he was her second husband.