On the night of April 14, 1865, President Abraham Lincoln was shot and mortally wounded by John Wilkes Booth. See if you recall some of the lesser-known facts about the 16th President of the United States...
Lincoln is The Only U.S. President to Ever Receive a Patent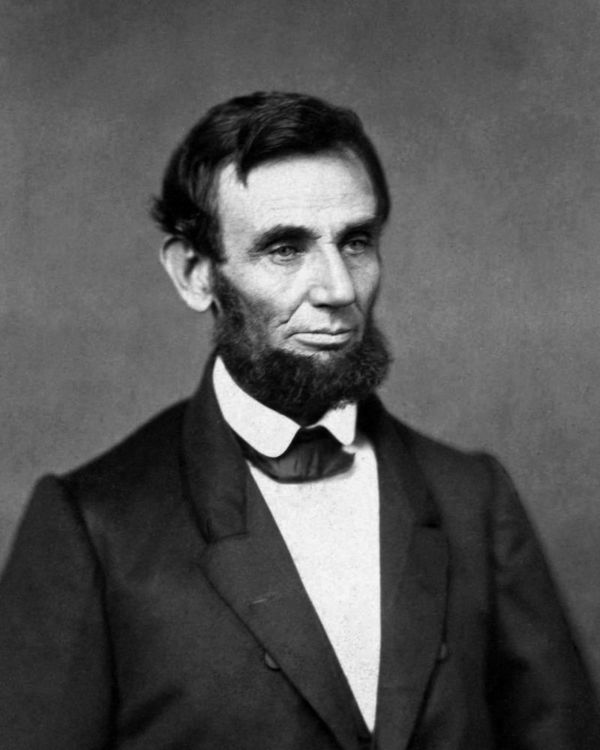 Abraham Lincoln patented an invention to lift boats over shoals and obstructions in a river. It is the only United States patent ever registered to a President of the United States. On May 22, 1849, Abraham Lincoln received Patent No. 6469 for a device to lift boats over shoals, an invention which was never manufactured. Part of his patent application reads, "Be it known that I, Abraham Lincoln, of Springfield, in the county of Sangamon, in the state of Illinois, have invented a new and improved manner of combining adjustable buoyant air chambers with a steam boat or other vessel for the purpose of enabling their draught of water to be readily lessened to enable them to pass over bars, or through shallow water, without discharging their cargoes..."
Edwin Booth Saved the Life of Lincoln's Son. Lincoln's son, Robert Todd Lincoln, was on a crowded train platform in Jersey City, and he pressed his back against one of the train cars because of the crowd. When the train started moving, Lincoln fell between the train and platform. Edwin Booth, who was a celebrated actor at the time and brother of John Wilkes Booth, pulled him out, saving his life.
Grave Robbers Wanted to Steal Abraham Lincoln's Body and Hold It for Ransom.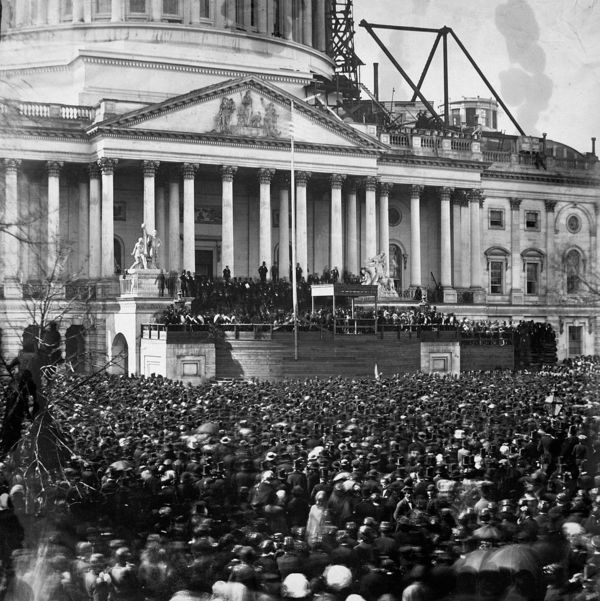 The dome topping the U.S. Capitol building was still under construction during Lincoln's inauguration in 1861. Photo source: WikiCommons Grave robbers tried to steal Lincoln's body in 1876 from the tomb in Springfield, Illinois, intending to ransom it for $200,000 and secure the release of one of their comrades from prison. They might have pulled it off since security at the cemetery was lax, but an associate they recruited to help turned out to be a Secret Service informant. Lincoln's body was moved and eventually buried underneath thick concrete and encased in a steel cage.
Lincoln's Mother Died From Milk Sickness. Milk sickness is an often fatal disease caused when someone eats the meat or drinks the milk from a cow that has eaten white snakeroot, a plant that grows in wooded areas. Lincoln's mother, Nancy Hanks Lincoln, died of milk sickness in October 1818. The disease was so prevalent that a $600 reward was offered by the Kentucky General Assembly to determine the cause.
Lincoln Never Slept in the Lincoln Bedroom. What is now the Lincoln bedroom in the White House served as Lincoln's office during his term as president, not as his bedroom. It was here that he signed the Emancipation Proclamation in 1863. However, the furniture in the room that became known as the Lincoln bedroom was purchased in 1861 by Mary Todd Lincoln, including the eight-foot by nine-foot rosewood bed.