On May 23, 1934, police killed the famous outlaws Bonnie and Clyde after a robbery and killing spree that took the lives of 13 people. Here are 5 things you probably didn't know about the famous duo who went down in a blaze of gunfire...
Robbing Banks Wasn't Really Their Style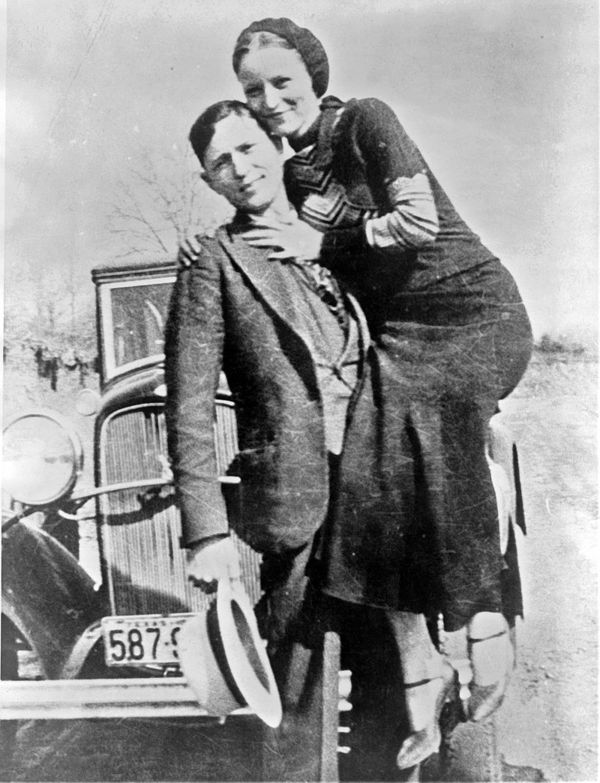 The infamous pair were wanted for murder, kidnapping and robbery. However, Bonnie Parker's photo handling a gun and smoking a cigar was nothing more than showing off. Image credit: WikiCommons Bonnie Parker and Clyde Barrow were famous Depression-era criminals in an era that included John Dillinger, Baby Face Nelson, Ma Barker and Pretty Boy Floyd. They and their gang mostly targeted gas stations, grocery stores and shops, and were known to break open gumball machines for the change. Although they had a reputation as major criminals, their take often came to only $5 or $10, but they committed murders even for this small amount of money.
Bonnie Was Married to Someone Else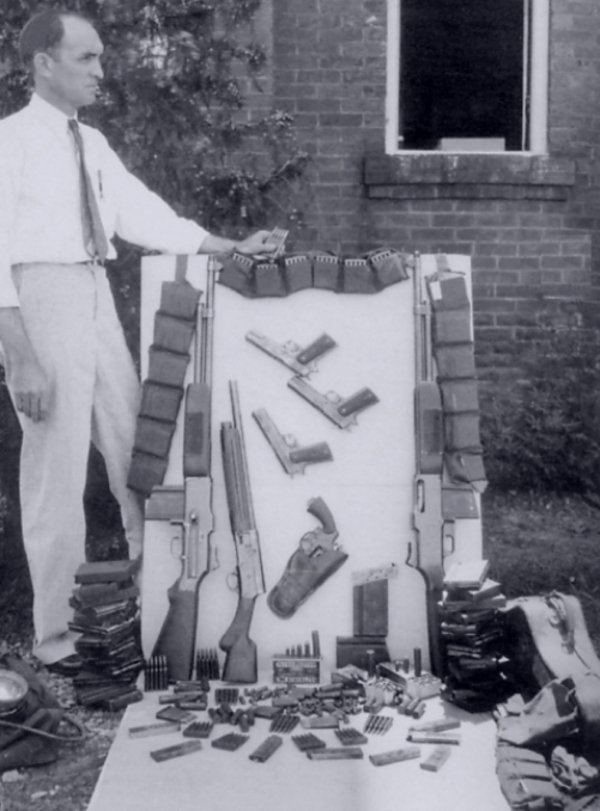 After Bonnie and Clyde were killed by authorities, police discovered an arsenal of weapons and bullets in the car. Image credit: WikiCommons Parker had married Roy Thornton, a classmate from school, before she turned 16, but they broke up within months. Thornton went to prison for robbery in 1933 and was killed in an escape attempt in 1937. Parker never divorced her husband, maybe because he was in prison during her escapades with Clyde Barrow. The day that Bonnie and Clyde died in an ambush in 1934, it was discovered that she had a heart-shaped tattoo sporting her name and that of her husband and was still wearing her wedding ring.
Both Bonnie and Clyde Walked With a Limp An accident in 1933 while Clyde was driving caused their Ford to crash a barricade while doing 70 mph and end up in a riverbed, where battery acid seriously burned Bonnie's leg. Clyde, while incarcerated at Eastham Prison Farm, chopped off several toes with an ax. Both of them walked with a limp because of their injuries, and Clyde could only drive the car with his shoes off.
The First Crime Clyde Barrow Was Arrested For Involved a Car Rental The notorious part of his criminal behavior came later, since Clyde's first arrest was for not returning a Dallas rental car after he visited an old girlfriend from high school in 1926. Although the rental agency didn't press charges, it stayed on Barrow's arrest record. A few weeks later he and his brother, Ivan "Buck" Barrow were both arrested when they were caught with a truck full of stolen turkeys.
The Car They Died in Is Displayed at a Casino Following the shootout that took the lives of Bonnie and Clyde, one of the posse members tried to chaim the bullet riddled Ford V-8 they had been driving; however, a judge said it had to be returned to its owner before it was stolen, a woman named Ruth Warren. Eventually, Warren sold the car to a lecturer on anti-crime who used it as a sideshow attraction. It ended up in Primm, Nevada, about 40 miles from Las Vegas, where it is a lobby attraction at a casino named Whiskey Pete's, along with other Bonnie and Clyde memorabilia.