On December 6, 1923, Calvin Coolidge became the first U.S. president to deliver a presidential address on the radio. Many presidents have been trailblazers in one form or another. Try answering these trivia questions about firsts by U.S. presidents...
Who Was the First President to Be Heard on the Radio? (Hint: It Wasn't Coolidge.)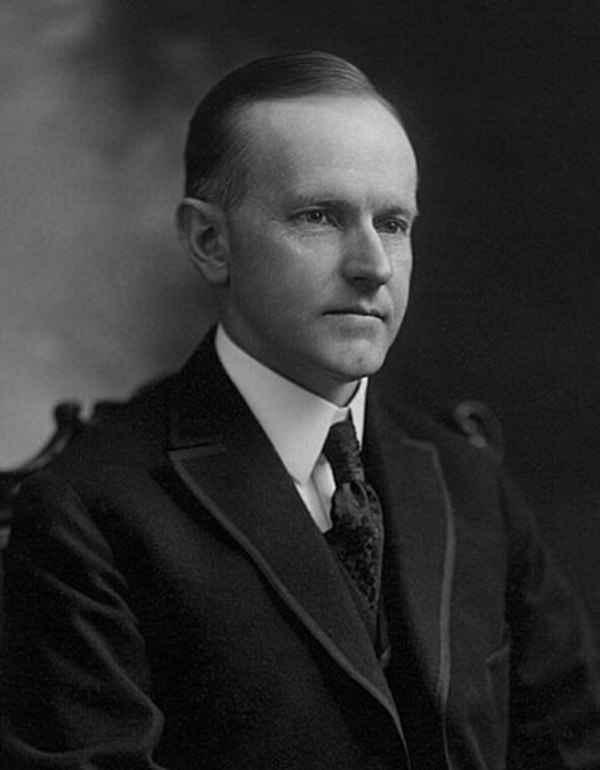 Photo credit: By Copyright by Notman Photo Co., Boston, Mass. - http://hdl.loc.gov/loc.pnp/ppmsc.03670, Public Domain, https://commons.wikimedia.org/w/index.php?curid=1391463. Coolidge may have given the first presidential address over the radio, but he wasn't the first to be heard at all over the radio. That honor goes to Warren G. Harding, Coolidge's predecessor, who on June 14, 1922, was heard on the radio making a speech to a live audience at a memorial. The speech was not crafted specifically for the radio, so Coolidge still holds onto his title. Harding also was the first to record a speech onto wax phonograph discs.
Who Was the First President to Shake Hands on a Regular Basis With Guests?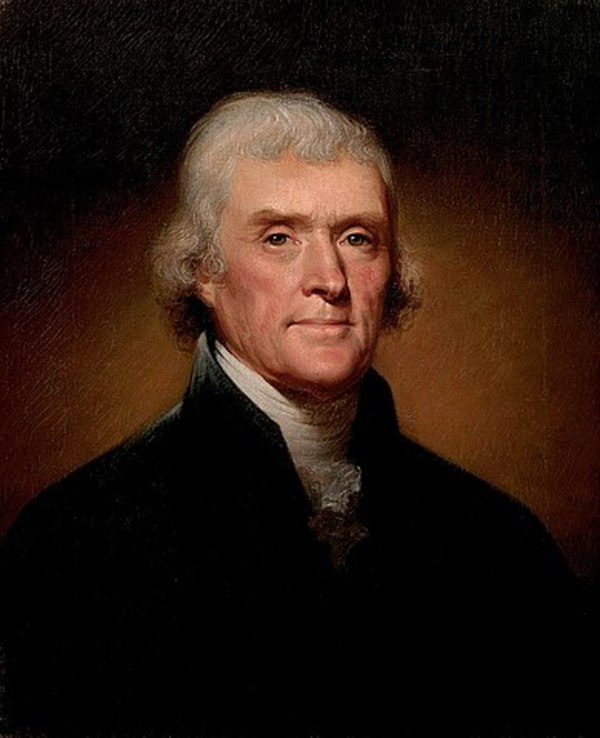 Image credit: By Rembrandt Peale - http://www.whitehouseresearch.org/assetbank-whha/action/viewHome, Public Domain, https://commons.wikimedia.org/w/index.php?curid=72792044. Believe it or not, the handshake was once considered amazingly informal. If you really wanted to keep things professional, you bowed. That is, until Thomas Jefferson became president. He wanted to make things much more relaxed, so instead of bowing to his male dinner guests, he shook hands with them. This behavior was shocking to some, but Jefferson had a good reason for trying to make things a little more mellow. A few years before he became president, he had to apologize to a French diplomat who had had a bad etiquette experience when visiting the U.S. Jefferson decided to reduce the amount of etiquette needed to deal with other people in government.
Who Was the First—and Only—Sitting President to Appear on Saturday Night Live? If you answered George H.W. Bush, you're... wrong. Bush did appear on Saturday Night Live, but he did so after he left office, when he kindly chided Dana Carvey about Carvey's impression of Bush during his administration. No, the only sitting—in office—president to appear on SNL was Gerald Ford, who had a cameo in 1976, during the show's first season. The elder Bush was the only other president (former, in this case) to appear on the show, but plenty of candidates have appeared. In fact, an appearance on SNL has become almost required for those wishing to be elected. Barack Obama, Hillary Clinton, and Jesse Jackson have all appeared on the show during their campaigns.
Which President Had the Fastest Ascent Into Office Without Winning Elections? That's right—we've actually had a president who never won a presidential or vice-presidential election but who held both offices within two years. It's not uncommon for a vice president to ascend to the presidency without an election, due to the previous president's death. But in Gerald Ford's case, he was both vice president and president even though he never campaigned or had his name on a ballot. At first, Ford was a member of Congress. But when Spiro Agnew resigned, Congress nominated Ford to take the VP spot in 1973. Then Nixon resigned in 1974, automatically making Ford the new U.S. president.