On Sept. 19, 1982, Scott E. Fehlman, a professor at Carnegie Melon University, invented emoticons using characters on his keyboard. Here are 5 interesting facts about the history of emoticons, the precursors to emojis which are used on social media today...
Emoticons First Appeared in 1881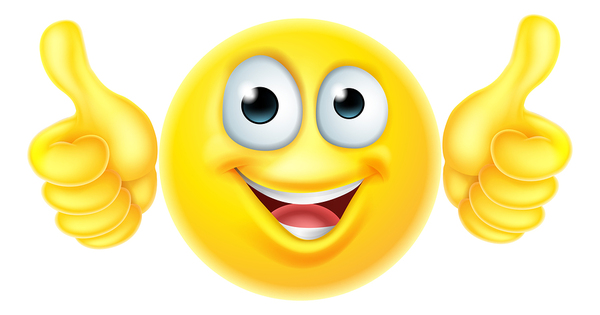 Emoticons technically first appeared around 1881, which is the same year metal detectors were invented, Charles Darwin published his final book and a long time before anyone ever thought of Coca Cola. The first emoticons were used by Puck magazine on March 30, 1881, and referred to as typographical art. They feature the emotions of indifference, joy, astonishment, and melancholy.
The Sideways Smiley Face Was the First Internet Emoticon It is unknown whether those at Carnegie Melon University were a little slow at picking up on a joke or the first emoticon was just used as an added tweak for messages. Scott Fehlman placed the first emoticon, which was a colon, hyphen, and parenthesis to indicate a smiley face, on a message board online so others could tell that it was meant as a joke. The smiley face emoji is credited to ad man and graphic artist Harvey Ross Ball, who came up with the idea to raise employee morale at an insurance company.
Emoticons Aren't Quite the Same Thing as Emojis While emoticons are still in use, in many cases, they have been replaced by the emoji, particularly on social media sites. Emoticons use characters such as letters, numbers, and punctuation marks, while emojis are actual pictures and often based on variations of the smiley face. The first mobile phone known to use emojis was released in 1997 by J.Phone.
A Movie About Emojis Was Released in 2017 The Emoji Movie, starring voices by stars such as Patrick Stewart and Christina Aguilera, was released in 2017 and is about an emoji that lives inside the smartphone of a teenager. Columbia Pictures and Sony Pictures Animation produced this award-winning film. Unfortunately, the awards it won were Golden Raspberries and included Worst Picture, Worst Screenplay, Worst Screen Combo, and Worst Director.
Twitter Emojis Are Tracked Some people are interested in knowing which emojis are the most popular and which are seldom used, so Emoji Tracker lets them follow what's happening around the world in real time. Numbers are pulled from Twitter, and they change so quickly that a warning appears for those who might have a sensitivity to lights that blink rapidly.