January 8, 1935, marks the birth of Elvis Presley, the man destined to become a legend in rock and roll. Here are five shocking facts you probably didn't know about Elvis Presley...
Elvis Failed His Music Class in High School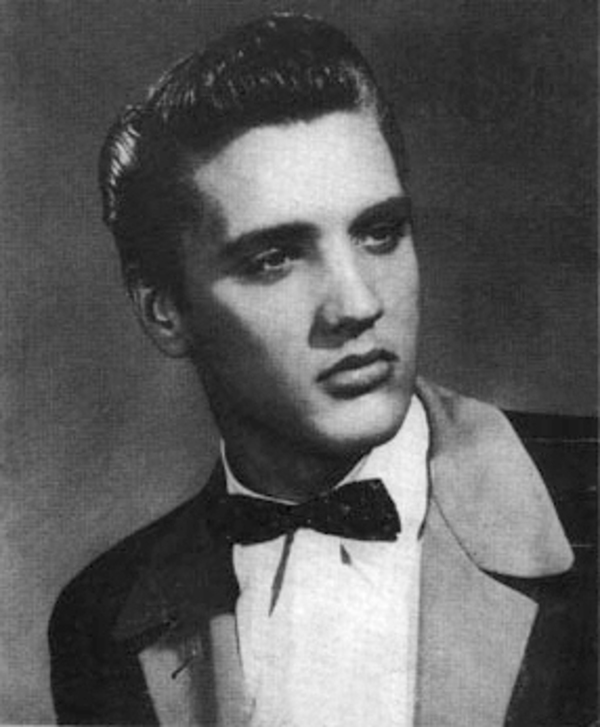 Trying out for Sun Records in 1954 was touch and go for Elvis until he broke out with his version of "That's All Right". It was only uphill from there. Image credit: WikiCommons The Presley family had moved to Memphis from Tupelo in 1948 to find a better life. While there, Elvis was a student at Humes High School, where he was considered a quiet boy and something of an outsider. He also failed music class, but after graduating in 1953, he was the first in his immediate family to complete high school.
He Wasn't a Brunette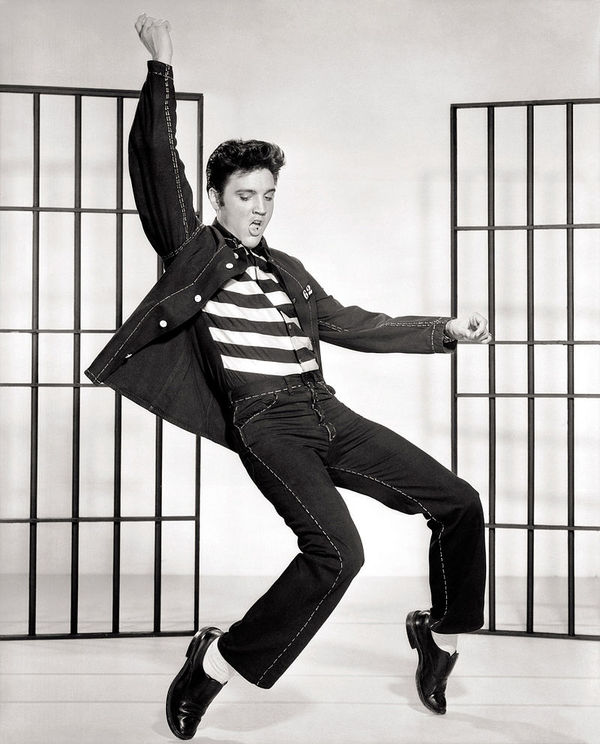 The dance sequence by Elvis in Jailhouse Rock is cited by many as his best performances in a movie. Image credit: WikiCommons Elvis had sandy blond hair, but he preferred to dye it black, and it's noticeable when he has his hair cut short after he entered the army. He was reported to have his hair dyed using a combination of Mink Brown by Paramount, along with Miss Clairol 51D, which is called Black Velvet. In his younger days when money was tighter, he was reported to use black shoe polish on his hair.
He Was Only 22 When He Purchased Graceland In 1957, Elvis spent the princely sum at that time of $102,500 to purchase Graceland, his Memphis mansion. He kept the name for the house, which was in honor of Grace, the great-aunt of the original owners, Dr. Thomas and Ruth Moore. Updates were made to the property over the years, including his famous "jungle room," a building to play racquetball and the iron gates in front that have a musical theme.
During His Lifetime, Elvis Made One Commercial Endorsement Anyone would think that a person as famous as Elvis would get many offers to endorse products, but the only commercial he ever appeared in was in 1954 for Southern Donuts. He sings the jingle in the commercial. His good friend, Johnny Cash, also endorsed the donuts, saying to "dunk 'em and just slurp 'em."
Elvis Traded His Expensive Watch for One Worth About $5 Members of Led Zeppelin were big Elvis fans and finally got to meet him in 1973 in Los Angeles, apparently leaving them speechless. John Paul Jones, bassist with the band, could not think of anything to say other than to compliment Elvis on how attractive his watch was. Elvis responded by giving Jones his $5,000 watch and trading it for Jones' watch, which featured Mickey Mouse and sold for about $5.