On August 17, 1877, the legendary Billy the Kid, whose real name was Henry McCarty, killed his first man, an Arizona blacksmith named Frank Cahill. Think you know Billy the Kid? Here are five of the most interesting facts about the young outlaw who died at age 21...
The Kid's First Theft Involved Clothing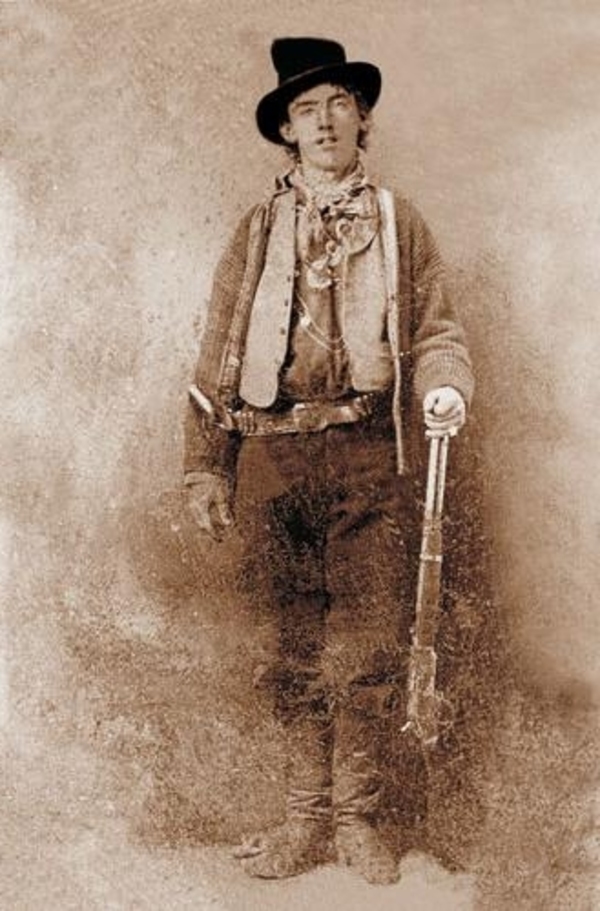 Image credit: WikiCommons Billy the Kid may have had a reputation as a killer back in the Old West, but he first got into trouble in 1875 under his real name of Henry McCarty when he and another guy called "Sombrero Jack" stole some clothing from a laundry. Although he was arrested after being turned in to the sheriff by his landlord, he scrambled up a chimney to escape and began his short life of crime. The same year he killed an Arizona blacksmith in a saloon dispute and changed his name to William H. Bonney but soon picked up the nickname "Billy the Kid."
No, He Wasn't Left-Handed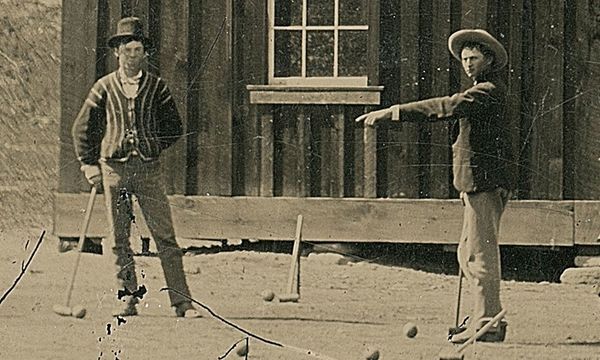 Image credit: WikiCommons For many years, people thought that Billy the Kid was left-handed because of a photograph that showed his gun holster strapped on his left side. However, because the photo was made around 1880, there was a technical error, and it was flipped when it was printed. Now it is thought that he was either right-handed or ambidextrous.
His Reputation as a Gunslinger Developed During the Lincoln County War The Kid participated in the Lincoln County War in New Mexico in 1878 when he was hired by John Tunstall, a rancher, to provide protection for his property against two Irish tycoons that held a monopoly over cattle trading and dry goods in the area. After Tunstall was murdered on the orders of the local sheriff, the Kid and other ranch hands formed a group called "The Regulators," who acted as vigilantes seeking revenge for the murder of their employer. Killing the sheriff led to a firefight in Lincoln that lasted for five days, where the Kid earned his reputation as a gunslinger.
A Wanted Poster Was Never Issued for Billy the Kid Replicas of a "Wanted" poster for the capture of Billy the Kid are common but are all fakes. No wanted poster was ever issued for the Kid. However, the governor of the New Mexico Territory, Lew Wallace, did post an ad in the Las Vegas Gazette offering $500 reward for anyone who could capture William Bonny, and the name was even misspelled.
Billy's Reputation Might Have Been Exaggerated Billy the Kid might have killed nine people, and five of those deaths happened while he was a Regulator during the Lincoln County Wars. Even that high a number is questionable since evidence only exists that he was personally responsible for the deaths of four people, including two prison guards. While he participated in the killing of five others, there is no proof that he was the one who pulled the trigger.