On June 22, 1945, the World War II battle for Okinawa ended after about 81 long, harrowing days of fighting for control of the island. Here are five interesting facts you didn't know about the last major battle of World War II...
The Largest Land, Sea and Air Battle Occurred at Okinawa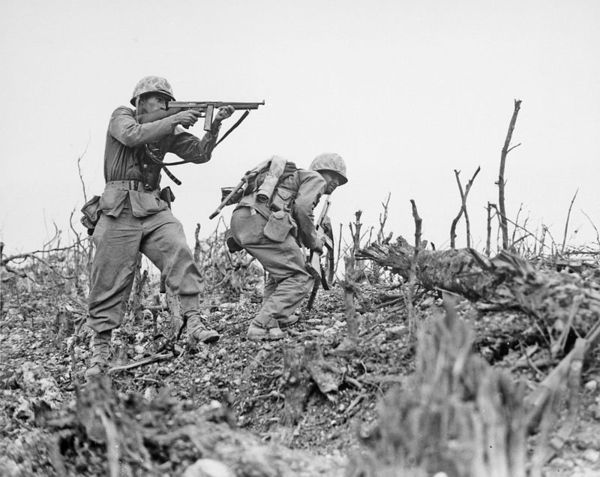 The last major battle during World War II was between American troops and the Japanese at Okinawa. Image credit: WikiCommons The protection of Okinawa was vital to the Japanese because of its proximity to mainland Japan, and conquering this island was essential for America. Called Operation Iceberg, 183,000 Marines and Navy sailors were sent there, along with about 20,000 home guard and hundreds of middle school boys. It became the biggest amphibian landing of World War II. Because of the importance of Okinawa to the defense of mainland Japan, troops there were expected to defend it to the last man.
American Troops Met Little Japanese Resistance at First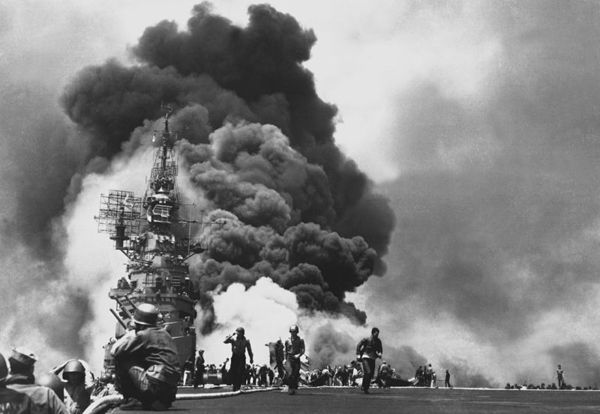 The USS Bunker Hill was struck by two kamikazes in under 30 seconds, resulting in some of the highest casualties on a ship that survived World War II. Image credit: WikiCommons American troops expected heavy resistance when they first landed along the Okinawa coastline and were surprised that there was no resistance at all. This is because the Japanese troops had removed themselves to the southern part of the island. The Japanese expected their troops to fight to the death or commit suicide; however, leaflets dropped by the Office of War Information led to the surrender of more than 11,000 Japanese soldiers.
Kamikaze Pilots Were Unleashed on April 4, Causing Severe Damage The Kamikazes were Japan's suicide pilots, and they were sent to engage with the Fifth Fleet by crashing their planes into the ships. In the end, the Fifth Fleet lost 4,900 men, 763 aircraft and 36 of their ships. Almost 5,000 American sailors were wounded in the assault with 368 additional Navy vessels damaged.
Corporal Desmond Doss Was a Hero at the Battle of Hacksaw Ridge One brutal attack took place on April 16, atop Hacksaw Ridge, a 400-foot-tall cliff. Much of the combat was hand-to-hand, and the Americans suffered heavy casualties. Corporal Doss, who was an Army medic and Seventh-Day Adventist church member, is credited with saving 75 soldiers who had been wounded. He was unarmed at the time of his heroic actions.
Casualties in the Battle of Okinawa Were Enormous Huge losses resulted from the Battle of Okinawa, with over 72,000 casualties, which included Lt. Gen Simon Buckner, who led the Tenth Army. There were an estimated 110,000 Japanese casualties, and Okinawa citizens who died during the three-month battle numbered in the thousands.