May 12th is Mother's Day, and while you should probably celebrate by telling mom you love her, that doesn't mean you can't also stretch your brain with some trivia. Here are surprising 5 things you didn't know about Mother's Day...
The History of American Mother's Day Started With Ann Jarvis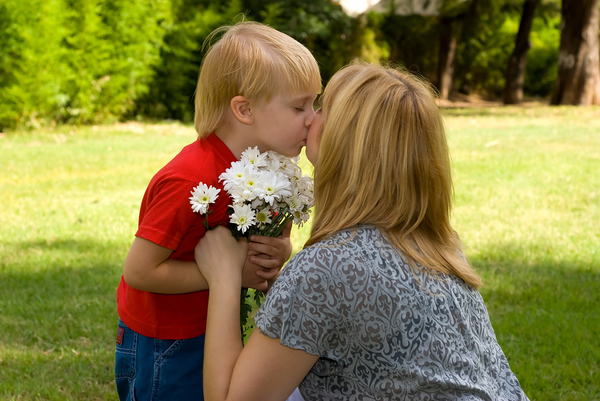 Common Mother's Day gifts include flowers, cards, jewelry, books, CDs and meals in a restaurant. The woman who had championed the day, Anna Jarvis, had for years campaigned for a day for mothers on the grounds that existing holidays tended to favor men. She was also dedicated to creating an official day to honor the work mothers put in to raising their children, and she envisioned the day as one when everyone would return home and thank their mothers for raising them. A plaque commemorates the inaugural Mother's Day celebration at Andrews Methodist Episcopal Church in Grafton, West Virginia. It was held on May 10, 1908.
President Woodrow Wilson Made the Holiday Official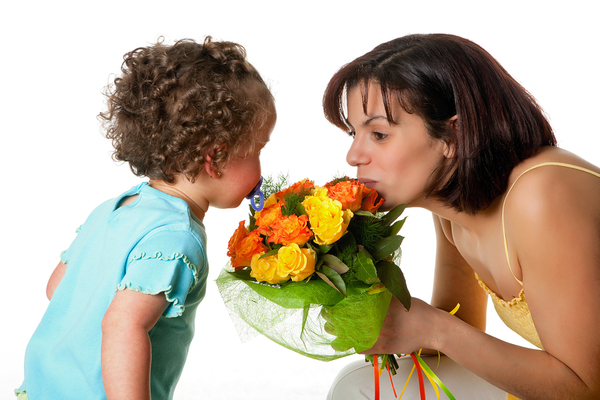 In most languages around the world, the word for "mother" starts with an M. Making Mother's Day a state holiday wasn't enough for Anna Jarvis, and she continued to press for it to become a national celebration. It was brought to the attention of President Woodrow Wilson. In 1914, he proclaimed that Mother's Day would be celebrated nationwide on the second Sunday in May and directed that the flag be flown on all the government buildings to express reverence and love for all the country's mothers.
Anna Jarvis Would Later Try to Stop What Mother's Day Became The commercialization of Mother's Day started almost instantly. And Jarvis hated it. While she was offered many opportunities to profit off her celebrity, she went the opposite way. She urged people not to buy gifts and flowers for their moms. She even shipped out free buttons with pictures of carnations on them to be given as gifts instead of the actual flower which had become associated with the holiday. Jarvis didn't just ask people not to commercialize the holiday, she tried to legally forbid it. Press releases often included the line, "Any charity, institution, hospital, organization, or business using Mother's Day names, work, emblem, or celebration for getting money, making sales or on printed forms should be held as imposters by proper authorities, and reported to this association." When businesses did it anyway, she sued. According to a Newsweek article, she, at one point, had 33 separate lawsuits going to prevent organizations from profiting off her holiday.
The French Awarded Medals on Mother's Day There was an enormous loss of life of 15 to 19 million people during World War I, and populations were decimated in European countries. France decided that it was a good idea to show mothers in their country how important they were, so they awarded them with medals in 1920 as a Mother's Day gift. A bronze medal was awarded to mothers with five children, a silver medal to those who had eight, and the gold medals went to moms with 10 or more.
About 25 Percent of Flower Purchases for Mother's Day Are Carnations Most moms love to get flowers as a gift on Mother's Day, and carnations represent about ¼ of the flowers purchased for this special occasion. Carnations are said to represent the tears of Mary, the mother of Christ, as she wept when her son Jesus was crucified. Red and pink carnations are for mothers who are still living, and white carnations are for the mothers who have passed on.