On June 23, 1992, John Gotti, was sentenced to life in prison after being found guilty on 14 accounts of conspiracy to commit murder and racketeering. Here are 5 shocking facts that you probably didn't know about the "Teflon Don"...
He Once Threatened Sinatra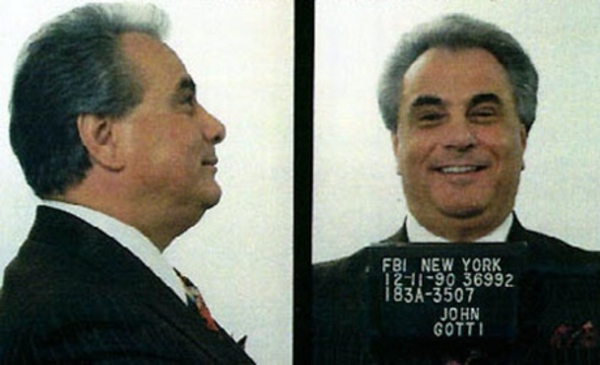 Gotti had been so successful avoiding convictions in the past that he got the nickname "The Teflon Don." In 2015, Gotti's son published a memoir in which he claimed that Gotti once threatened Frank Sinatra. The story goes that Sinatra made up an excuse about being ill and then canceled a dinner that he was supposed to have with Gotti. Unfortunately, Sinatra later showed up that night at a restaurant, looking rather healthy considering his previous claims. The gangster reportedly told Sinatra that if he ever stood up Gotti again, his would be the last face Sinatra would see on this earth.
He Went to Jail Five Times Before He Turned 21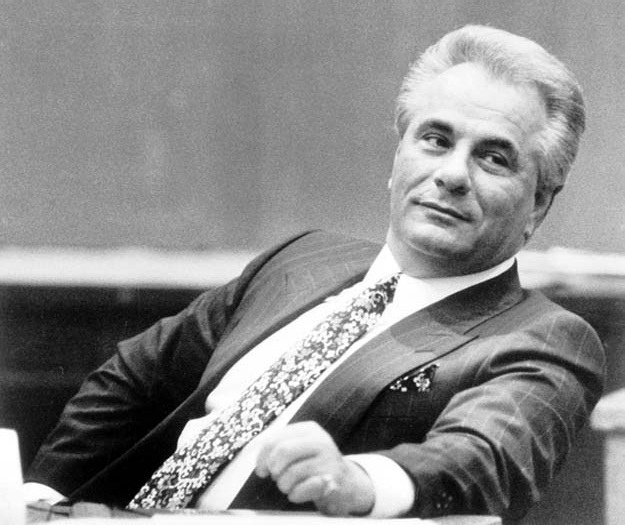 Armed robbery, fighting, public intoxication; you name it, John Gotti probably did it. But to have done those before the age of 21? That's pretty unusual. John got his start in organized crime at the age of 12, and aside from a brief foray into legitimate work after marrying his wife in 1962, he never straightened out. His rise to the top came with a few speed bumps, but they called him "The Teflon Don" for the way bigger charges would just slide right off of him.
His Conviction Caused a Literal Riot Gotti had been nicknamed the "Teflon Don" for his ability to avoid convictions (though this ability was based occasionally on well-placed bribes and not just on good lawyers). When he was finally convicted in 1992, a crowd of protestors outside the court went into riot mode, overturning a car and charging the building. People were yelling and jumping on top of cars, and a few were arrested and charged with riot offenses.
The Man Who Ultimately Got Gotti Convicted Was None Other Than Robert Mueller The key to Gotti's conviction was getting Salvatore Gravano to turn on him, and the man who managed to convince Gravano was Robert Mueller, the same person who just completed an investigation against President Donald Trump. Mueller managed to get Gravano to change sides by offering him a reduced sentence for the 19 murders Gravano had been accused of.
Gotti's Own Clothes and Cologne Were Loaned to John Travolta During the Making of the Film Gotti John Travolta and his real-life wife Kelly Preston played John and Victoria Gotti in a movie about the conviction. As part of the character creation process, both Travolta and Preston were loaned clothes and jewelry actually worn by the Gottis. Travolta donned the Dapper Don's suits and cologne, and Preston had both the wedding ring and a second ring owned by Victoria Gotti. Fun fact: That second ring had not left Victoria Gotti's hand until the filming.