On September 24, 1960, the USS Enterprise, the first nuclear-powered aircraft carrier, was launched at Newport News, Virginia. Here are 5 surprising facts about this amazing ship nicknamed the "Big E."
The Ship Carried Eight Nuclear Reactors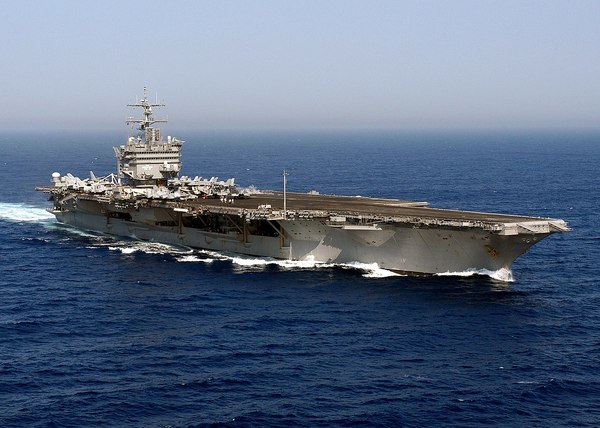 The USS Enterprise had four propeller shafts, each powered by two nuclear reactors, which was a daring move because reactors had never been used in tandem before so engineers were uncertain whether it would work out. She measured 1,123 feet in length, which made her the U.S. Navy's longest aircraft carrier. With a width of 252 feet, the flight deck covered an area equal to 4.47 acres.
She Was the Eighth Ship to Bear the Name Enterprise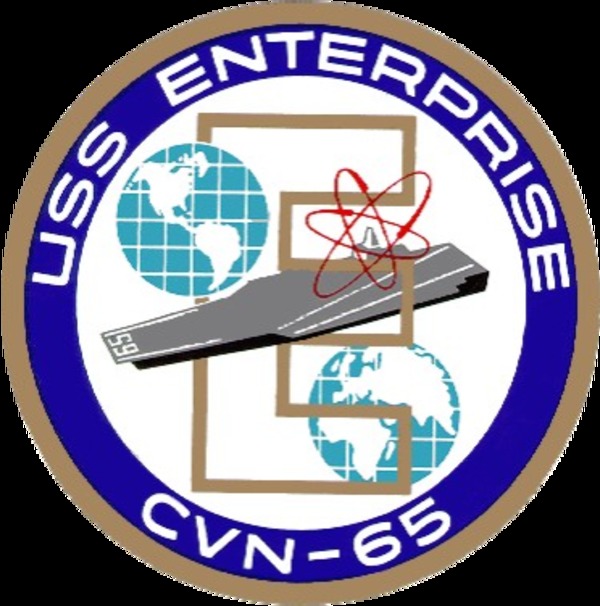 The first ship named Enterprise was originally named George and was a British ship but was renamed when Col. Benedict Arnold captured her and refitted her to defend supply routes in America from attacks. The second was a schooner bought for the use of the Continental Navy, the third was a schooner used during the Barbary Wars, and the fourth was used to protect U.S. shipping. The fifth Enterprise was a sloop of war used around the world, the sixth ship was a motorboat that operated as a tugboat, and the seventh was a warship that became the most decorated in the history of the U.S. Navy.
The USS Enterprise Participated in a Number of Military Actions The USS Enterprise was used during the blockade while the Cuban Missile Crisis was going on in October 1962. She also circumnavigated the world without refueling in 1964, along with the USS Bainbridge and USS Long Beach. After being redesignated, she was deployed toward the end of 1965 and served during the Vietnam War, where aircraft flown from her deck struck against the enemy Viet Cong.
A Starship Enterprise Crewmember Did Not Ground the Carrier The Enterprise was accidentally grounded on April 28, 1983, and became stuck in the sand for around six hours because the ship channel had been miscalculated. About half a mile from its destination, 4,500 crewmen waited for hours, along with actor George Takai, who played Lt. Cmdr. Hikaru Sulu, the helmsman on the popular television show "Star Trek." Takai, of course, was not piloting the aircraft carrier, and the ship floated off the sand when the tide rose.
The Ship Was Decommissioned in 2017 On February 3, 2017, the Enterprise was removed from the vessel register maintained by the Navy, which marked its long, illustrious career in service. It was the first time an aircraft carrier that was nuclear-powered was decommissioned. The Enterprise had traveled over 1 million nautical miles since it had first put to sea back in 1961.