January 8, 1935, marks the birth of Elvis Presley, the man destined to become a legend in rock and roll. See if you can answer these fun trivia questions about the King.
Why The Name "Elvis"?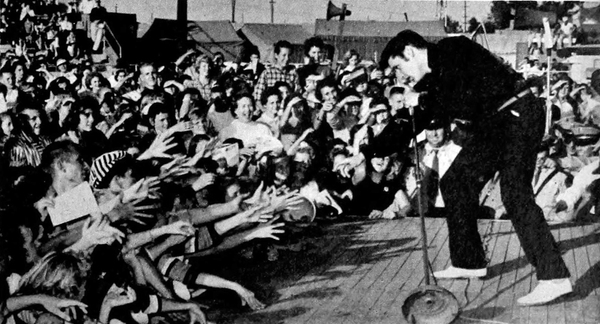 First of all, "Elvis" was Presley's father's middle name, so apparently, his parents just decided to use that as their son's first name. But "Elvis" really is an unusual name. It's not that unusual now because people have named their kids and pets after the King for decades. But its meaning is unknown, and it may actually be derived from an uncommon last name.
When Did Elvis Get His First Guitar?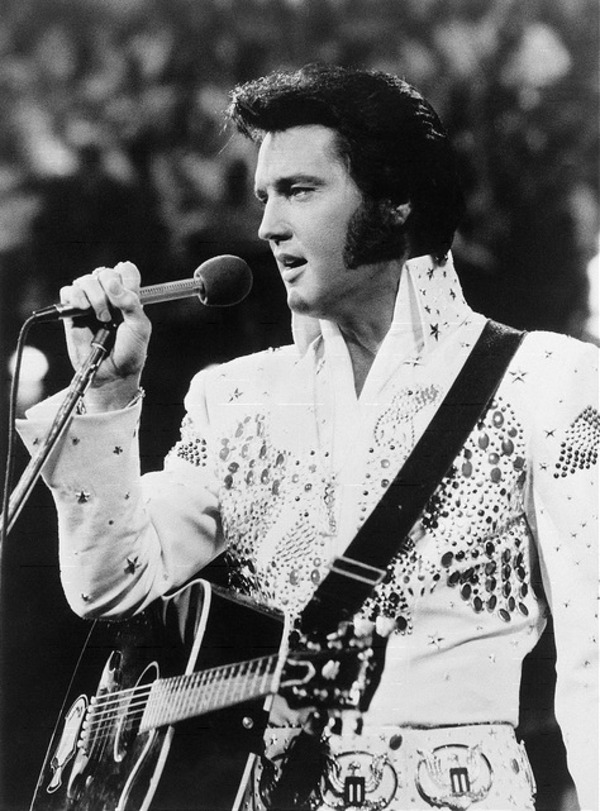 Presley collected acoustic and electric guitars, as well as bass guitars, over his lengthy career. Photo source: Tullio Saba/Flickr. He received his first guitar—an acoustic guitar that cost less than $7—as a gift from his mother in 1946. She bought it at a local hardware store in Tupelo, Mississippi, Presley's hometown, and it turns out the reason may have had nothing to do with his love of music, or at least not initially. Presley reportedly wanted more violent or active toys such as a bicycle or a rifle, but his mother did not want him doing anything that could cause injury. As a result, she got him a guitar instead.
How Much Did Presley Pay for Graceland Mansion?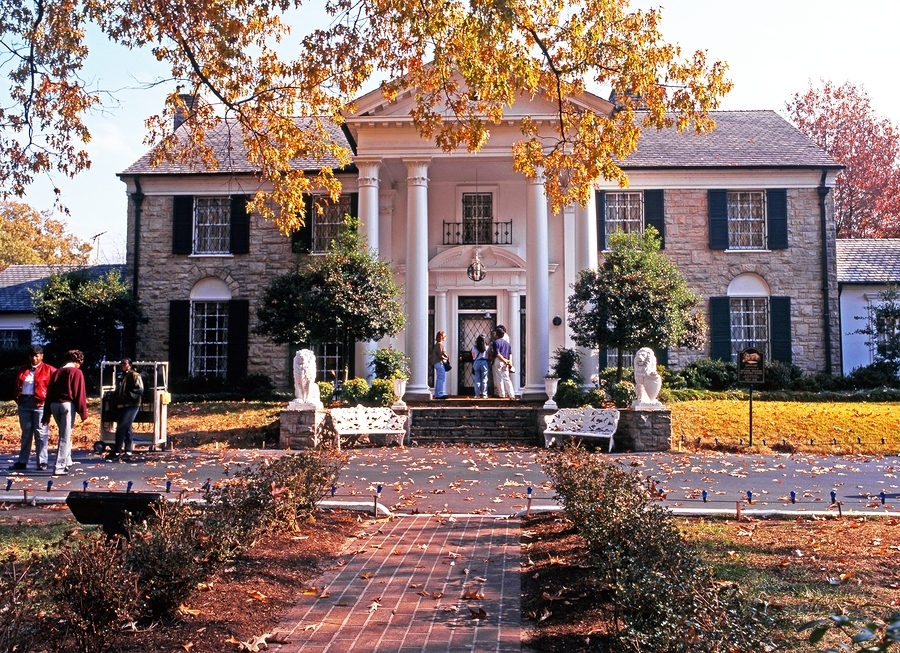 Elvis bought his now-famous residence when he was just 22. Elvis purchased Graceland Mansion in 1957 for about $102,000 from Ruth Brown Moore, after making a $1,000 deposit. Situated on 13.7 acres, the house has 23 rooms, including the famous Polynesian-designed jungle room. As part of a larger farm owned by S.E. Toof and family, the home was named after a member of the family named Grace and is listed on the National Register of Historic Places. It has the distinction of being the second most frequently visited house in the country, after the White House. The home operates as a museum, with tours of the home and estate grounds, including the burial places of Elvis, his mother and father, Vernon and Gladys Presley, his grandmother, Minnie Mae, and a memorial cenotaph to his twin brother, Jesse Garon Presley, who died at birth. By May 2016, over 20 million people had visited the home of the "King."
Who Was the First Sitting U.S. President to Visit Graceland? We weren't kidding when we said Elvis was popular overseas. One of his biggest fans was Junichiro Koizumi, or as he's better known, the former Prime Minister of Japan. So when he visited the United States to meet with then-president George W. Bush, Dubya saw an opportunity to take his ally on a special trip. In the process, Bush became the first sitting U.S. President to visit Graceland.

We weren't there, but the press reports make it sound like Koizumi was a kid in a candy shop, bursting into Presley songs and serenading their tour guides (Priscilla and Lisa Marie Presley) with lines like "love me tender." Sure, he was a prime minister, but when it comes to Elvis, everyone's a fan.
Why Did Elvis' Stage Persona Change From '50s Cool to '60s Flamboyant? Compare Presley's pictures from the 1950s and the 1970s, and you'll see how drastically his stage persona changed. You can thank the flamboyant pianist Liberace for that. After seeing Elvis perform—Liberace was a big fan—Liberace suggested that Elvis give his stage costumes some more oomph and make them snazzier and showier. Elvis went from the cleaner lines of blazers and neat trousers to the more ostentatious getups with large collars and gems.