On this day in 1971, the last original episode of the sitcom The Honeymooners, starring Jackie Gleason as Brooklyn bus driver Ralph Kramden, aired. Here are 5 things you probably didn't know about this sitcom, which was born as a popular sketch on Jackie Gleason's variety show...
The Honeymooners Was Filmed at a Theater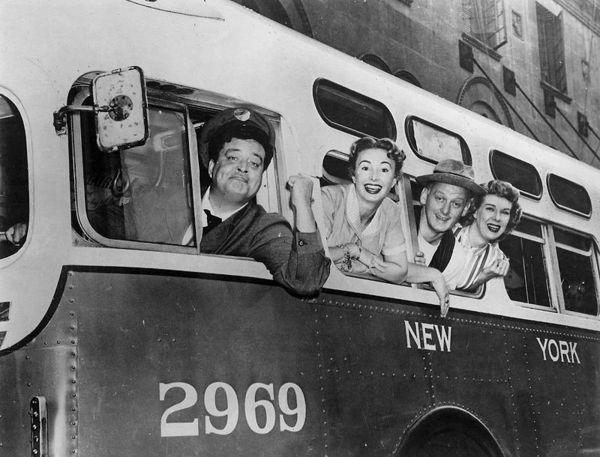 Image credit: WikiCommons Jackie Gleason, who played Ralph Kramden on The Honeymooners, didn't like to waste time. Although most television studios filmed just one episode each week, Gleason insisted that they film two. Instead of being shot at a television studio, the filming was done at the Adelphi Theater in front of a live audience.
Audrey Meadows Almost Didn't Get Cast as Alice Kramden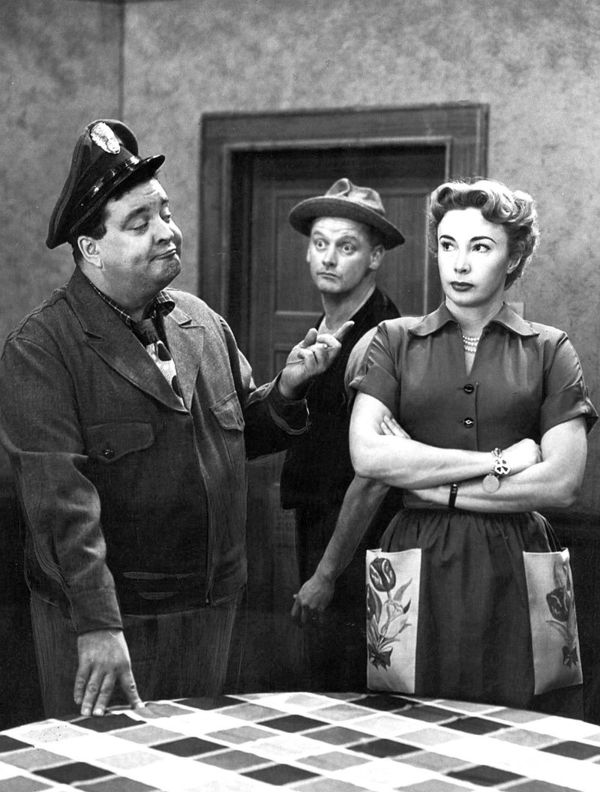 Image credit: WikiCommons Jackie Gleason rejected actress Audrey Meadows for the part of Alice Kramden because he thought she was too pretty and young to play the part. Meadows, determined to get the role, returned home, changed her hair, put on a house dress and took off her makeup. She then had photos taken of her new look and sent them to Gleason by messenger, where he declared, "That's Alice!"
When Jackie Gleason Forgot His Lines, He Would Pat His Stomach Gleason wasn't one to do dress rehearsals because he liked the freshness and spontaneity that came with performing the show without them in front of a live audience. The other cast members, Audrey Meadows, Art Carney and Joyce Randolph, used to practice their lines without Gleason being present, so there were times when Gleason got caught short and forgot his. When he'd forget his lines, he would pat his stomach, so one of the other actors could cover it.
The Character of Ed Norton Was Based on Art Carney's Father Kramden's sidekick, Ed Norton, who was played by Art Carney, was well-known for his obsessive behavior and wild gesturing, no matter what he was doing. Carney's idea for the gestures came from the real mannerisms of his own father, who did not perform any tasks simply. For example, when signing a report card, Carney's father would adjust the lamp, line up the report card, check his pen and flex his arms before signing.
The Show Went Off the Air Because the Writers Ran Out of Material Fans were surprised when The Honeymooners came to a screeching halt after one season, especially since it almost beat out I Love Lucy in the television rankings at the beginning. One of the problems was that The Perry Como Show had been moved by NBC into a competing slot and this caused The Honeymooners to go from the number two slot to number 19 in the Nielsen ratings. While it might have been canceled by CBS anyway because of its low ratings, Gleason said it was over because writers would have had to struggle to come up with future material for the program.