On November 24, 1963, Jack Ruby killed Lee Harvey Oswald as President Kennedy's assassin was in the process of being transported to a more secure facility. Here are 5 things you didn't know about Lee Harvey Oswald and his murderer, nightclub owner Jack Ruby...
It Was Speculated That Ruby Was Working for Organized Crime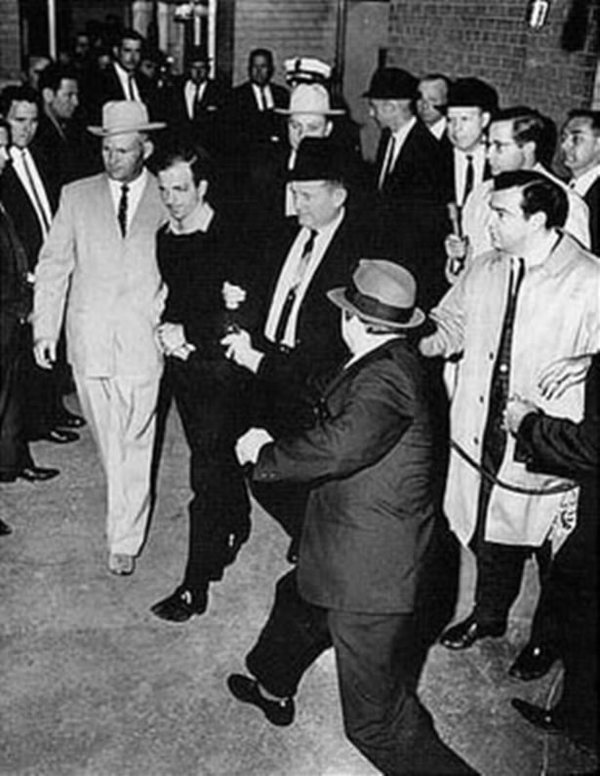 Ruby's lawyer during his trial for the murder of Lee Harvey Oswald was famous defense attorney Melvin Belli, who worked in his behalf pro bono. Image source: WikiCommons Although Ruby said he killed Harvey Lee Oswald because he was distraught over the president's death and didn't want Kennedy's wife to go through the discomfort of a trial, it has been speculated that organized crime had a part in the assassination. The chief counsel at the House Select Committee on Assassinations, G. Robert Blakey, stated that Ruby had tried to get to Oswald at least three times within the 48-hour period before he managed to kill the president's assassin. Although Ruby was known to have friends in organized crime, it was never proven that he was part of a conspiracy to kill Oswald.
Oswald Had Connections With the Soviets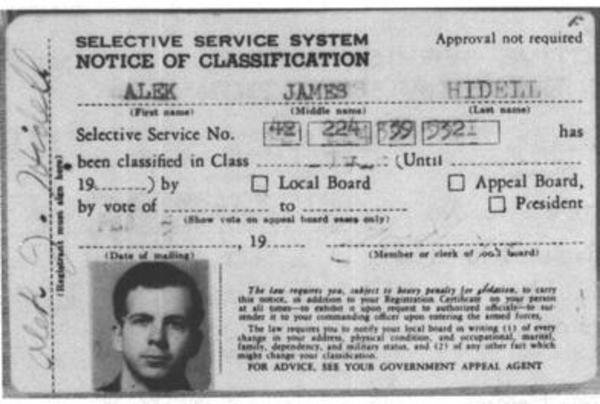 Oswald used a fake draft card to purchase the murder weapon in the name of Alex James Hidell. He was carrying it when he was arrested. Image source: WikiCommons While involvement from the Soviets and Cubans was ruled out by the Warren Commission in the Kennedy assassination, declassified documents show that Oswald did meet with a Soviet Agent. Oswald went to Mexico to the Soviet embassy and Cuban embassy about two months prior to the assassination, and it may have linked to a request he had made about their help with some type of passport or visa issue. However, J. Edgar Hoover, head of the FBI, said that a letter written by Oswald to Valery Kostikov, the KGB's assassination officer might have "muddied the waters," a statement that wasn't clarified any further.
The Shooting of Oswald Was Seen Nationwide Ruby went to town and stopped to send a money order to an employee and then walked the one half-block to the Dallas police headquarters. Going down to the basement as Oswald was being escorted toward an armored car, Ruby stepped up to him and fired one round from a .38 revolver, fatally wounding Oswald. The shooting of Oswald was seen nationwide by television viewers, and Oswald died shortly afterward at Parkland Memorial Hospital, which was the same place where doctors had tried to save the life of President Kennedy.
Ruby Was Sentenced to Death in Slaying of Lee Harvey Oswald Ruby was tried and convicted on March 14, 1964, of the murder of Oswald and sentenced to the electric chair. This was the first verdict in a courtroom that was televised. The sentence was reversed on appeal in 1966. However, Ruby died at a Dallas hospital of lung cancer while awaiting retrial in January 1967.
The Conspiracy Theories Are Still Discussed In 1964, the Warren Commision determined that Oswald and Ruby were not parts of a bigger conspiracy either domestically or internationally to kill the president. However, conspiracy theories about both men continued for years, and another investigation was held by the House Select Committee on Assassinations. In 1978, the committee concluded that the president's death was probably part of a conspiracy, which may have involved organized crime and multiple shooters.