The final comic strip for "Peanuts" ran on February 13, 2000. How much do you know about Peanuts and its creator, Charles Schultz? Test your knowledge with these trivia questions...
How Many Peanuts Comic Strips Did Schultz Publish in His Lifetime?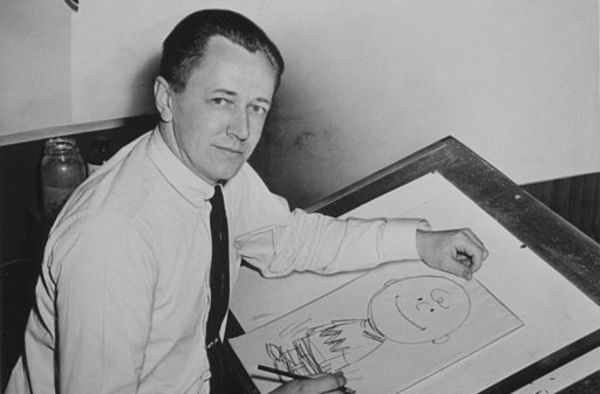 An undated photo of a younger Schultz drawing Charlie Brown. Photo source: WikiCommons Over the 50 years that Peanuts was in print, Schultz created a whopping 17,897 comic strips—all by himself. That's right: Schultz wrote, drew, and inked every single Peanuts strip over the years, maintaining a strict 9 to 4, Monday through Friday work schedule his entire life. He only took one vacation his entire career, and it wasn't until he was 75 years-old. In the final cartoon, Schultz addresses that he was no longer able to keep up with the rigorous work schedule and was unwilling to hand-off responsibilities to another artist, which is why the comic came to an end on February 13, 2000, one day after Schultz's death.
How Many Newspapers Published Peanuts at its Peak?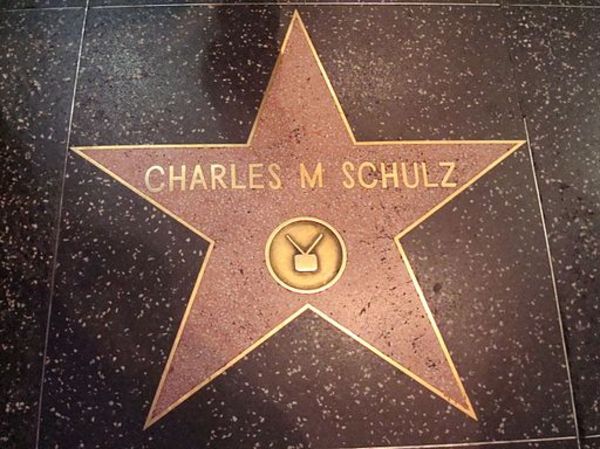 Charles Schulz was awarded a star on the Hollywood Walk of Fame on June 28, 1996. Photo source: WikiCommons. When Schultz initially pitched the idea of Peanuts to the United Feature Syndicate in 1950, they picked it up for seven daily papers around the country. Years later, at the height of the strip's popularity, it was published in over 2,600 newspapers with global viewership 355 million in 75 different countries, 21 different languages.
How Many Peanuts Television Specials Have Been Made? There have been 45 television specials, including possibly the most famous of them all: A Charlie Brown Christmas. That movie likely would have been a lot different if the network who aired it—CBS—had their way. The producers of the film did not like the music and felt the story moved too slowly and contained too many religious holiday references. They also wanted to include a laugh track, which Schultz vehemently argued against. He ended up getting his way and the film—which was commissioned by Coca-Cola—ended up winning an Emmy and Peabody Award.
What Was the Original Title of Peanuts Supposed to Be? When Schultz pitched the cartoon to the United Feature Syndicate in 1950, Charlie Brown was part of a comic strip called L'il Folks. Though they liked the cartoon, they already had a comic with a similar name and changed Schultz's to Peanuts—a name he always disliked. The original comics were also missing two of the most popular characters: Linus and Lucy. When Lucy made her debut in 1952, she was a toddler in the strip and Linus, who also debuted in 1952, did not getting a speaking line until 1954.