On July 11, 1859, Big Ben, the great bell inside the famous London clock tower, chimed for the first time. Here are 5 things you probably didn't know about Big Ben....
Big Ben Is the Name of the Bell, Not the Tower or Clock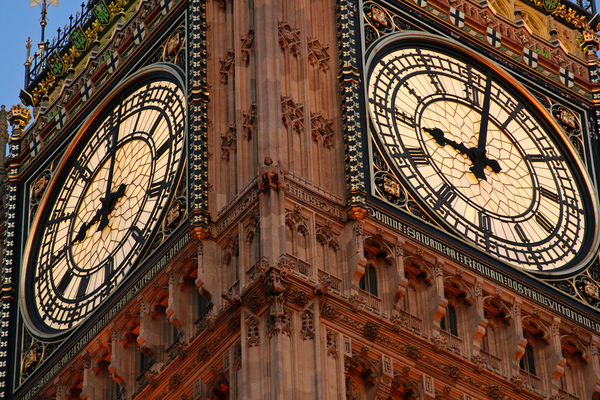 The big bell weighs more than 27,000 pounds while four smaller bells are there to strike different notes. Big Ben is thought to be named after an actual person, but it's something of a mystery as to who this is. The major candidate is Sir Benjamin Hall, who was a huge man as well as a politician and engineer in the 19th century. After bloviating about what the bell should be named, he suggested "Big Ben" after himself, and his name is inscribed somewhere on the bell, so why not? The other Ben in the running as the namesake of the bell is Benjamin Caunt, who was a popular heavyweight boxer during that time period.
Money Makes the Time Accurate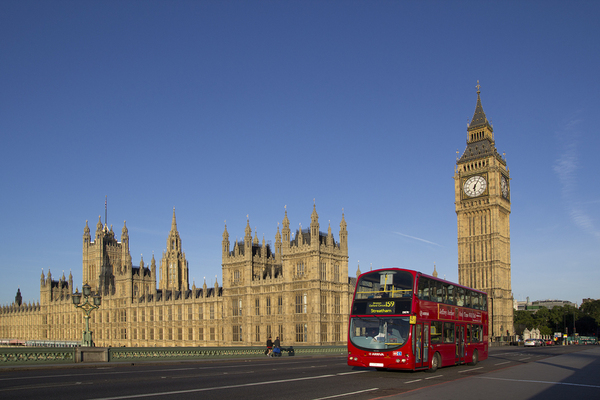 It's 339 steps to trek up the stairs of the Elizabeth Tower to the belfry. Money may make the world go round, but it also makes the clock on Big Ben keep accurate time. Old British pennies are stacked on top of the clock's pendulum to balance it, which makes its timekeeping more consistent and steadies its swing. By adding or taking away one of the coins, the clock's time can be changed by 0.4 seconds each day, which might not sound like much but eventually would make everyone passing by look at their watches.
Birds Managed to Change the Time in 1949 Starlings managed to change the time on the clock in 1949 when they decided that the minute hand on the clock would make a good perch. Apparently, so many of them landed on the minute hand, their weight slowed the clock down enough that it became four and one half minutes slow. It was unexplained how management corrected the situation, but it might have had something to do with a large cat that was especially agile.
Big Ben Has Been Eerily Quiet Since 2017 Although the clock will continue displaying the time, the chimes of Big Ben have been silenced except for certain special occasions, and this is expected to continue until about 2021. This is because the entire clock tower is undergoing restoration, including the dismantling of the clock itself to clean and repair it, and a kitchen, elevator and toilet are being added. Visitors and locals can still hear Big Ben chime on New Year's Eve and on other occasions that are special.
The Structure Was Originally Called St. Stephen's Tower Built in 1859, the tower that holds Big Ben was constructed following a fire in 1834, and it was named after the House of Commons meeting place, St. Stephen's Hall. In 2012, the clock tower was renamed the Elizabeth Tower to honor the diamond jubilee of Elizabeth II.