What's that you say? We can't have Kentucky Derby trivia questions after the race has already happened? Well the very first Kentucky Derby was held May 17, 1875, so put on your bowler hat and grab yourself a mint julep, because the Trivia Today team is testing your Kentucky Derby knowledge...
Why Do They Call it "The Run for the Roses?"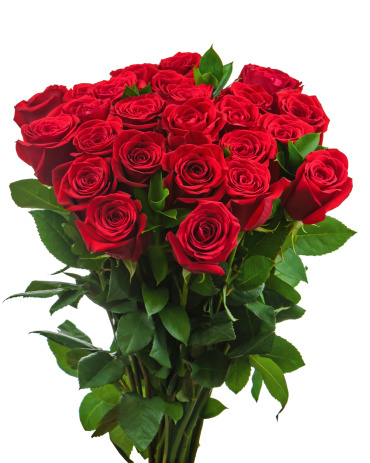 Would've preferred hay. Back when the race was just getting started, they used to pass out red roses at Derby parties. Churchill Downs president Lewis Clark saw how much enthusiasm this generated and so he made it the official flower of the race. Because, we guess, horse races are something that need official flowers. In 1896, that year's champ Ben Brush got the first garland of roses. And the tradition has been growing ever since. We're up to the winner getting a set of 554 red roses for their victory. Which is nice, though at some point it's worth asking, do horses even like roses?
Who Was the First Woman to Ride in the Derby?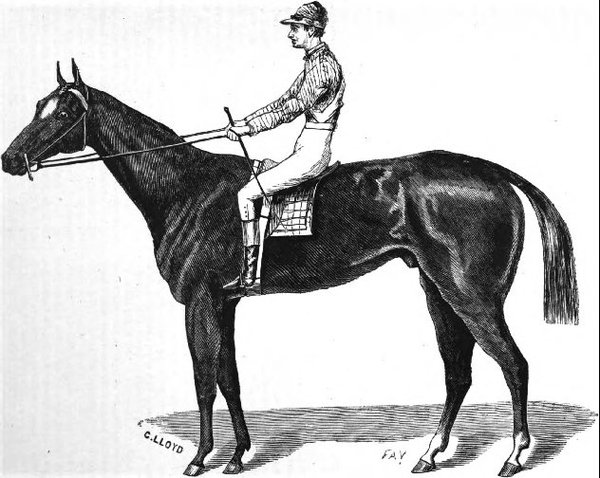 Drawing of the first Kentucky Derby winner, Aristides. Image source: WikiCommons It took 95 years for a female jockey to land a spot on the Derby lineup, but boy was Diane Crump right for the job. With over 230 victories in her career, Crump is widely regarded as a pioneer in the world of horse racing. She was just 20 years-old when in 1970, she became the first woman to ride in the Kentucky Derby. Sadly, she came in 15th (in a 17 horse race). Since then, just five other women have raced and no woman has ever won the Derby. The closest to victory was Shelley Riley, who came in second place in 1992.
Who Was the Fastest Horse in Derby History?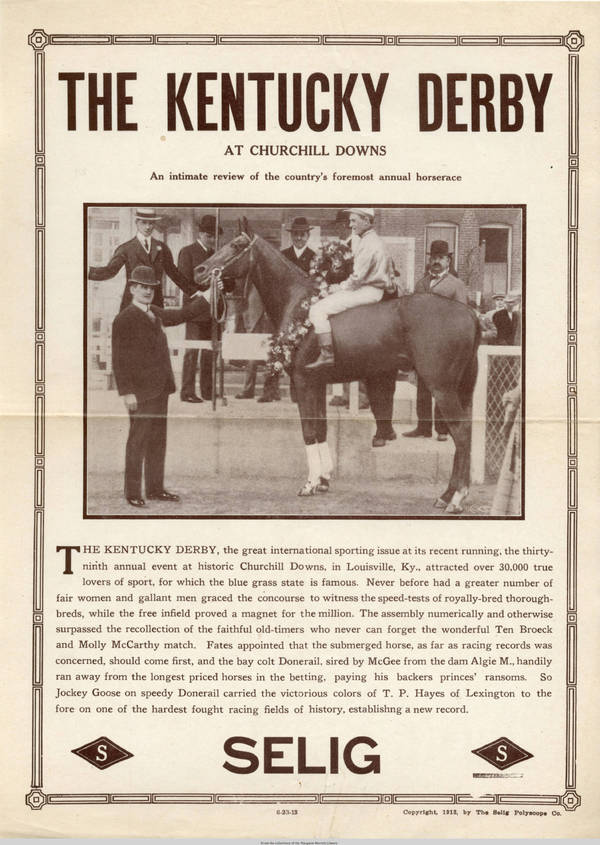 Announcement for the 1913 Kentucky Derby. Image source: WikiCommons That would be Secretariat—a horse so cool, they made a Disney movie about him. Secretariat finished the 1973 Kentucky Derby in 1:59 2/5 time, the fastest any horse has ever run the 1.25 mile-long course. Secretariat went on to win the Triple Crown and Horse of the Year in 1973—not a bad run if you ask us (pun intended). All in all, Secretariat earned his owners, Christopher and Penny Chenery, over $1.3 million in his lifetime. Sadly, he was euthanized in 1989 after contracting a painful, debilitating disease in his hooves.
How Much Money Do Derby Attendees Wager Each Year at Churchill Downs? Of course, what's the fun in going to Kentucky for a 2-minute-long sporting event if there isn't a little betting involved? People line up at the wager booths every year in Churchill Downs (and at sportsbooks around the world) to place their bets and we bet you'll be pretty surprised by exactly how much money changes hands each year. The 144th running of the Kentucky Derby earlier this month set a new record for total wagers. Wagering from all-sources on the Kentucky Derby race increased 8% to $149.9 million from the previous record of $139.2 million set last year.


Who Were the Oldest and Youngest Jockies to Win the Race? Alonzo "Lonnie" Clayton made history in 1892 when he won the Kentucky Derby at just 15 years old. Clayton, an African-American from Arkansas, was among a select group of African-American racers who dominated the Derby in its early years (15 of the first 28 derbies were won by African-Americans). The oldest winner is Bill Shoemaker, who won the race in 1986 at the age of 54. Though there are no age restrictions for jockeys, horses participating in the derby cannot be more than three-years-old.