On September 13, 1857, Milton Hershey was born -- to the future delight of chocolate lovers. Here are five things you probably didn't know about the man that popularized chocolate candy throughout much of the world...
The Hershey Company Could Have Sunk Early On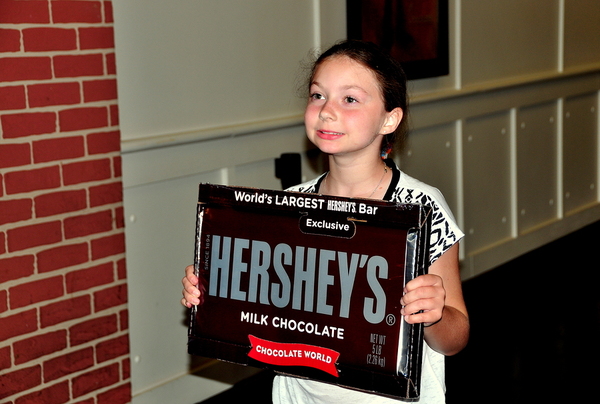 Hershey developed his own recipe for milk chocolate, which was followed by delights such as Hershey's Kisses in 1907, but he might not have been around long enough to enjoy the long-term success the company has experienced. Hershey and his wife Kitty were planning to go on the maiden voyage of the Titanic and had bought first-class tickets. However, they changed their minds about going. Whether it was business or illness, it shows that their decision to cancel their trip was a lucky one.
A Town Was Built for the Company's Employees Derry Township was the original name of the small town where Hershey grew up and started his business. Deciding to build his chocolate business there, he realized the importance of happy employees, so he constructed a model community, complete with brick homes, lawns and light poles topped with a Hershey Kiss. Hersheypark was added in 1906 and has remained a favorite attraction for visiting families and locals ever since.
M&Ms Have a Relationship With the Hershey Family Hershey controlled the chocolate that was rationed during World War II, and the son of Frank Mars, founder of Mars Candy Company, wanted to invent a chocolate pellet with a candy coating but he needed help. He partnered with Bruce Murrie, whose father was the president of Hershey's, for 20 percent of the new company that was making the candy. The company was named M&M Limited, which stands for Mars and Murrie.
Hershey Established a School for Orphans The Hersheys were childless but must have loved children, so in 1909, the Milton Hershey School was founded to help lower-income families. Hershey left the school around $60 million when he died and arranged that it would receive 30 percent of the profits from Hershey's in the future. The school provides free education, board, counseling and health care to around 2,000 students.
Where the Name Came for Hershey's Kisses Is a Mystery Chocolate aficionados have been enjoying Hershey's Kisses since 1907, but only Milton Hershey knows why they were named that, and he isn't around anymore. One theory is that the sound made by the candy machine when the chocolates plop out sounds something like a kiss, and maybe that's the reason for the name.